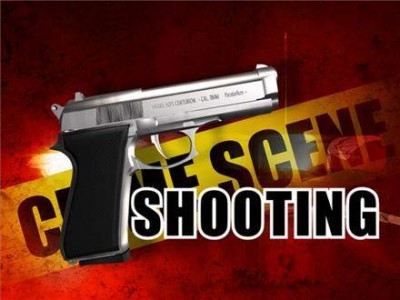 An 18-year-old Latino was shot on Saturday night, at around 8:38 pm, in the 300 block of South Birch St., in Santa Ana, according to the O.C. Register.  The SAPD described the incident as a possible drive-by shooting.
SAPD police officers found the victim in an alley and he was taken to Orange County Global Medical Center, where he was in stable condition.
The victim was shot twice in the leg and as you might expect he did not cooperate with SAPD investigators.  He refused to give them any information.
Witnesses said that there were somewhere between five and seven gunshots and they also saw a red pickup truck leave the scene.
No one else was injured. The police have no clue who the shooter is and are investigating.
The alleged drive by shooting happened a block east of Santa Ana High School, three blocks south of the CSUF Grand Central Arts Center in DTSA and three blocks southwest of Original Mike's.  This shooting took place in Santa Ana's Ward 2, which is represented by Council Member Michele Martinez.