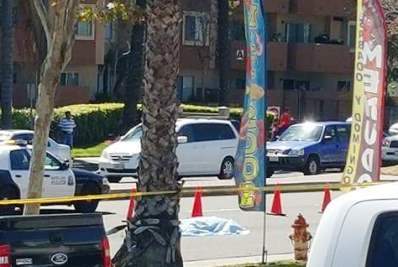 A pedestrian, Agustin Perez-Sosa, a 25-year-old resident of Santa Ana, was struck and killed by a silver Chevy Malibu today at around 1:25 p.m., near Seventeenth and Fairview Ave., in Santa Ana, according to the O.C. Register.
Perez-Sosa was was flung 50 feet in the air, according to ABC News. The driver of the Malibu fled the scene.
The victim was a tree trimmer who was picking up cones along the side of the street, according to ABC News.  He was in his second year of employment at West Coast Arborists, which is reportedly contracted by the City of Santa Ana. He is survived by his wive and a 10-year-old daughter.The suspect and a passenger fled the scene on foot into a residential area and their Malibu was left near 17th Street and Roxey Drive.  The driver is said to be a Latino in his 20's wearing a baseball cap and white tank top. The passenger is also thought to be Hispanic.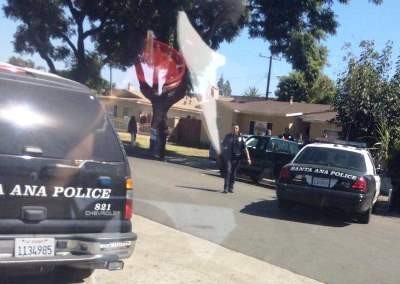 The police closed down the streets in the area while searching for the driver, who appears to have gotten away.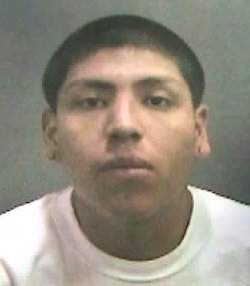 Alejandro Rivas, a 20-year-old resident of Orange was a person of interest who may have been driving the vehicle, according to KTLA News. Rivas reportedly is on probation for multiple crimes.
This accident occurred in Santa Ana's Ward 3, which is represented by Councilwoman Angie Amezcua.