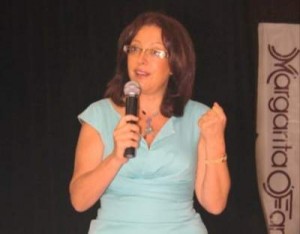 For Immediate Release
For additional information: Kayla Caceres, Director of Communications, Career College of California, 714-243-8635, kayla@careercalifornia.edu
CAREER COLLEGE OF CALIFORNIA GRADUATION CEREMONY
7:00 pm, Friday, February 1, 2013 at the Bowers Museum in Santa Ana
Commencement Speaker Dr. Ana Nogales to Address over 300 Guests
Career College of California, based in historic downtown Santa Ana, is holding its winter 2013 graduation ceremony at the Bowers Museum at 7:00pm on Friday, February 1st. Dr. Ana Nogales, founder and Clinical Director of Casa de la Familia and author of four books and numerous articles, will be the keynote speaker. Career College of California is delighted to have such an accomplished Latina woman honor its graduates as their commencement speaker.
More than 300 guests are expected to attend the ceremony at the Bowers Museum to celebrate the hard working students who will be graduating from the following programs: Business Office Administration, Medical Front Office with Billing and Coding, Medical Assistant or Paralegal.
"We are very proud of these graduates and honored to have been of service to them in pursuit of their new careers. We are looking forward to a wonderful ceremony to celebrate their achievement," said Caleb Everett, the college's Chief Executive Officer.
About Career College of California
Career College of California is a nationally accredited college offering career training programs in healthcare, business and the legal field. Career College of California's mission is to empower students to realize their potential and to begin promising careers by providing high quality job- and life- skills training complemented by intensive, individualized placement assistance. For more information see www.careercalifornia.edu.
###