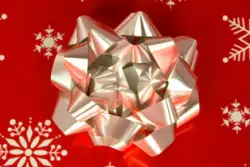 FOR IMMEDIATE RELEASE: NOVEMBER 18, 2010
CONTACT: JENN STARNES, 949-724-6574
Donate Toys to Military Families at the Great Park
Help make the holidays brighter for a child whose mother or father is serving our country
IRVINE, CA — If a visit to the Great Park is in your holiday plans, now you can support military families at the same time. Through December 9, the Great Park is participating in a toy drive to benefit children and families of Irvine's adopted Marine battalion from Camp Pendleton. A toy collection container will be available in the Great Park Visitors Center.
The community is being asked to donate a new, unwrapped gift suitable for infants or children through 12 years of age. Visitors can drop off their toy as they pick up their passes to ride the Great Park Balloon or the new Carousel.
On Sundays during the drive, the Great Park Farmers Market will offer $1 off coupons for anyone who brings a new, unwrapped toy to the market. The coupons can be used that day at the gourmet food trucks featured at the Farmers Market.
Toys will be distributed to service member families during a special holiday program in December. For additional toy drive information, contact Brittany Hale, 2/11 Marine Adoption Committee Chair, at 949-230-4406. Toys can also be dropped off in the lobbies of the Irvine Civic Center and Irvine Police Department, located at 1 Civic Center Plaza, Irvine through December 9.
The 2nd Battalion, 11th Marine Regiment, 1st Marine Division (2/11) was officially adopted by the City of Irvine on September 15, 2007. Composed of roughly 750 Marines and Sailors, the 155mm howitzer battalion's primary mission is direct support to the 5th Marine Regiment during times of conflict.
The Great Park Visitors Center is open Thursdays & Fridays, 10 a.m–10 p.m., and Saturdays & Sundays, 9 a.m.–10 p.m. The Great Park Farmers Market is Sundays from 10 a.m.–2 p.m. The Great Park is located off the 5 Freeway and Sand Canyon in Irvine, at Marine Way.
About the Great Park
The Orange County Great Park, with its 1,347-acre master plan, is the focal point of the redevelopment of the publicly-owned portion of the 4,700-acre former Marine Corps Air Station, El Toro. The Great Park is currently 27.5 acres and includes an iconic tethered helium balloon that rises 400 feet in the air, providing an aerial view of Park development. A $70 million development plan to expand the Park to more than 200 acres is currently underway. The plan will build out a core section of the Park for the most immediate and wide-ranging public benefit, including the initial components of the sports park, a 114-acre agricultural area, and an art and culture exhibition space. For more information, please go to www.ocgp.org
###