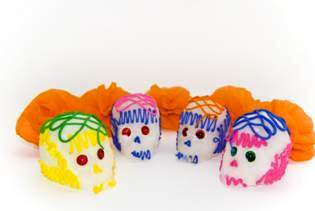 Dia de los Muertos at Fairhaven
Fairhaven's annual Dia de los Muertos (Day of the Dead) event, on Monday, November 2 at 6 p.m., keeps century-old tradition alive by combining ceremony and a celebration of life to commemorate lost loved ones.
At 6 p.m., a traditional memorial service officiated by Deacon Jerry De Santos and Deacon Luis Gallardo will take place followed by spirited entertainment and complimentary refreshments from El Indio Tortilleria.
Bring a photo, favorite dish or valued charm to place at the altar and pay tribute to the memory of those who have passed.
Location: Fairhaven Memorial Park & Mortuary, located at 1702 E Fairhaven Ave, in Santa Ana.
Cost: Free
For more information: http://www.fairhavenmemorial.com/community/events.htm
Contact: Cynthia Adair, 714.532.8921 ext. 289, cadair@fairhavenmemorial.com