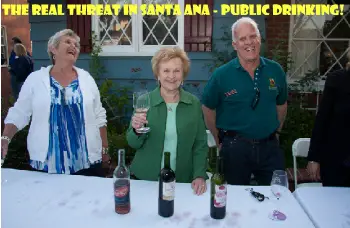 The anti-soccer haters here in Santa Ana are actually very few in number – but like noisy chihuahuas they are a pain in the rear – and the media has been paying attention to them, even though they hardly represent the overall population of Santa Ana.
Now they have even started a very lame little blog, using antiquated Blogspot software – and they have even infected the Washington Square Neighborhood. The good news is that now we can go about debunking their silly arguments.
Here are the half-truths and exaggerations that these folks are passing along as if they were facts (my answers follow each of their allegations):
Bogus Reasons to oppose professional sports in Santa Ana
1. Puts property values at risk. With constant noise (announcer, crowds,vuvuzalas and fireworks), parking hassles, potentially rowdy post-game crowds; potential new families will think twice before moving to neighborhoods surrounding a potential professional stadium site. (Editor: We already debunked the silly arguments about noise – I visited a Chivas USA game in June of this year and guess what? It was filled with decent families having a good time – no trash, no noise – no rowdy crowds at all. Click here to see the post I wrote and the pictures I took at the game. And did you know that the Washington Square Neighborhood Association – which is full of soccer-haters, gets drunk in public every year? Click here for pictorial proof and see the pictures below of the soccer-haters drinking in public, including the head of the soccer-hating movement).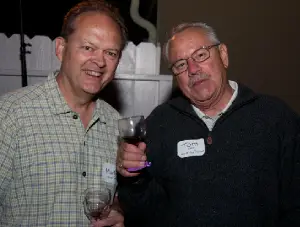 Danger – Drinking in public!
2. Costs to taxpayers (You & I) in the millions. MLS estimates the cost to construct a stadium at $300 Million. Where is this cash-strapped city going to find that kind of money? Name sponsorships won't generate that kind of cash. And once built, who covers operating expenses of such a huge enterprise? Us? Really? (Editor: This is hilarious! These folks had no problem when the city spent millions of dollars on the Artists Village – in fact many of these soccer-haters were involved in that effort. They also looked the other way every time the city forked hundreds of thousands of dollars over to the Bowers Museum and the Santa Ana Zoo, and gave free land to the Discovery Science Center. And guess what – the City of Santa Ana spends over a hundred thousand a year funding the Neighborhood Associations that are chock full of soccer-haters!  Most of that gets wasted on their Com Link organization – where these people even get fed.  Now suddenly they have become fiscal conservatives? What a joke! The fact is, a project like this could be partially funded by private organizations and by issuing bonds. And the stadium would be a money-maker from day one.)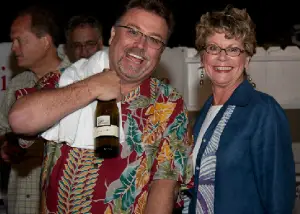 Danger – Drinking in public!  Rowdy behavior!
3. Hurts local sports. Only Chivas USA will have access to the Eddie West Stadium, no one else. The season is eight months long. That means every program in Santa Ana will have no venue. None. There are no alternatives.  (Editor: Again, hilarious – and totally untrue.  How many games do the Chivas USA play in the entire year?  Only 18 home games!  And four of those games are mid-week, in the evening!  Most of the time they play either on a Saturday or a Sunday, leaving the venue available for the rest of each week and weekend.  And they play NO GAMES from October 23 through March 18.  Click here to see their full schedule.  Only 18 games!  What a joke!)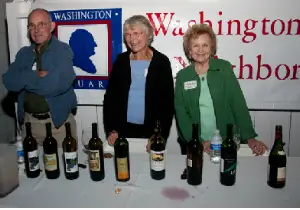 Danger – Drinking in public!  Do they have a license to serve this booze in public?
4. Creates traffic and the need for traffic enforcement. Along with traffic comes pollution and more cars mean more enforcement (police officers, cars, dogs, motorcycles and helicopter) are needed. In addition parking mitigation MUST be strictly monitored or our streets will be event parking. In fact based on the number of spaces available (2040) and the average crowd (14000), cars need to average 7 persons per vehicle to be accommodated in existing parking and that leaves no parking for employees or city workers. (Editor: When I visited the Chivas USA game in June I did not see any traffic issues.  NONE.  We have plenty of parking in downtown Santa Ana – and the fact that the soccer-haters are not sharing with us is that many folks in Santa Ana will be able to walk or take the bus to Chivas games.  And why are we worried about city workers when the games are on Saturdays and Sundays or on Wednesday nights?  What city workers are working then?  Stupid, lame argument!)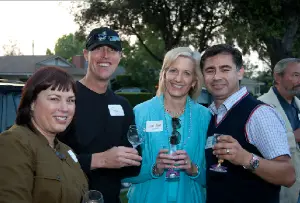 Danger!  Noisy public drinking!
5. No due diligence. There are (1) no independent professional impact studies and no environmental impact reports nor have there been any public hearings–all are egregious, deplorable, possibly criminal oversights. (Editor: Ridiculous!  If any of this does come to fruition it will have to go through the Planning Commission, with public hearings, then through the City Council, with more public hearings.  Why would they have such hearings now when there is no deal?)
You see?  None of the arguments posed by the hysterical soccer-hating Usual Suspects even make any sense!  Perhaps they have been drinking too much on their Wine Walks!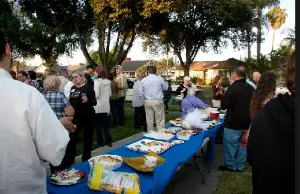 Danger!  Public drinking and TRASH!
Most cities would welcome a pro sports team with open arms – but not these irrational NIMBYs.  I suggest you ignore them.  They have no say in our city and should move out if they are this distressed over something that most likely isn't even going to happen…
Note to those who don't know the history of Santa Ana.  These are the same folks who erected traffic barriers in French Park to keep the Mexicans out.  The ACLU sued and they lost and had to take down the barriers.  These folks controlled city hall and made life hard for Latinos for over twenty years.  Thank God they are finally out of power!