Santa Ana Councilwoman Michele Martinez is launching her campaign for the First Supervisorial District on Wednesday, March 30, 2016, from 5:30 pm – 7:30 pm at The Estate on Second, located at 207 W. Second Street, in Santa Ana.
Martinez is challenging the incumbent, Supervisor Andrew Do. He previously served as Chief of Staff to his immediate predecessor in the First District, Janet Nguyen. She has since been elected to the State Senate.
Martinez sent the following message to her supporters today, via email:
Growing up in a challenging environment was tough, but I never used it as an excuse. It fueled my fighting spirit and forged a future of hard work and tenacity that opened doors and created opportunities for my success. Now, I fight every day to ensure that every person has the same opportunities to pursue their own American Dream.
For the past 9 years, I have served Orange County as a local City Councilwoman and Regional Leader. My background gives me the experience and tools needed to be an effective leader for our county.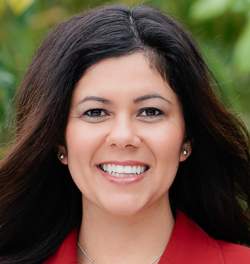 I am running for Supervisor to protect and empower middle class families, and to ensure that county government is working to advance the interests of all our residents. I will work collaboratively to find commonsense solutions to the problems we face, and I will fight to institute real reforms aimed at increasing transparency and accountability at the highest levels of local government.
I understand the importance of protecting our region's unique quality of life, and you can count on me to be an effective advocate for the needs of our neighborhoods and businesses.
Please join us for our campaign kickoff!
Please RSVP to Melahat@PSCcampaigns.com
or 562-491-1318.
If you can't join us, please consider supporting our campaign with your contribution. To contribute securely online, please click here.