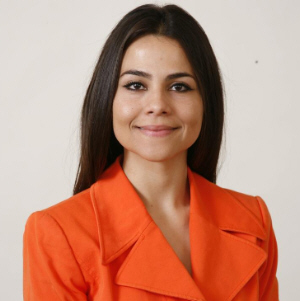 Carlos Bustamante is the last Republican left on the Santa Ana City Council.  And his political career appears to be done, as he is facing numerous felony charges of sex crimes and public theft.  The dwindling Republicans in Santa Ana may however have a new champion – Karina Onofre, the young candidate who is running for the Ward currently represented by Mayor Pro Tem Claudia Alvarez.
That Onofre is a Republican may have escaped the attention of Dan Chmielewski, the editor of the Liberal OC, who introduced Onofre to his readers in a post a few months ago that described her as "a 29-year-old moderate who is liberal on some issues, Libertarian on others and fiscally conservative."  
Onofre has made some changes to her website since she first announced her campaign.  She now states on her "mission" page  that "I am a Proud Republican, Thank you, Scott Baugh!"  I have no idea why she is thanking Baugh, the Chairman of the Republican Party of Orange County.  Baugh is a former state legislator from Huntington Beach, and he is a lobbyist/lawyer.  Onofre's Facebook friends also include Jim Righeimer, the Republican Council Member in Costa Mesa who the unions love to hate.
The most well known Republicans in Santa Ana are former City Commissioners Julie and Glen Stroud, and Thomas Gordon (he also has run for Mayor and is a current elected member of the OC GOP's Central Committee); Minuteman Lupe Moreno; past Mayoral candidate George Collins and former Santa Ana City Councilman Tom Lutz (and his wife Nancy).  Other Republicans include former Santa Ana Council Members Brett Franklin, Pat McGuigan, and Alberta Christy, and past member of the SAUSD School Board, Rosie Avila.  None of them are electable in Santa Ana now.  Most of these folks work on the committee of the annual 4th of July event in Santa Ana.
Many of the remaining Republicans in Santa Ana are well known for their anti-immigrant views – we often refer to the worst of them as the "Usual Suspects."  They are perhaps the angriest residents in town and at times they have sued to stop development.  I suspect that if they could go back in time and somehow keep Latinos out of Santa Ana, they would do so.  In many ways they reflect the spirit of the Santa Ana Council Members of yesteryear who burned down the old Chinatown in Downtown Santa Ana.  (Don't bother looking for a historical marker to commemorate this, the Usual Suspects celebrate history but only the parts that don't make them look bad).
There simply aren't enough Republicans to matter in this town anymore.  Every year more of them move out or die and their incoming replacements are usually younger and either Latino or Vietnamese.  Most of the former are Democrats and quite a few of the latter are Republicans – but not enough to sway the results of local elections in favor of the GOP.
It is thought that SAUSD Trustee Roman Reyna, a Democrat, will also end up running for Ward 5, the Alvarez seat.  But first a judge must decide if the lawsuit filed by Alvarez ally Max Madrid will prevail, which will result in nomination papers being given to Alvarez by the Santa Ana City Clerk.  If Madrid wins that case, Alvarez will run again and I expect Reyna to run for reelection to the SAUSD School Board instead.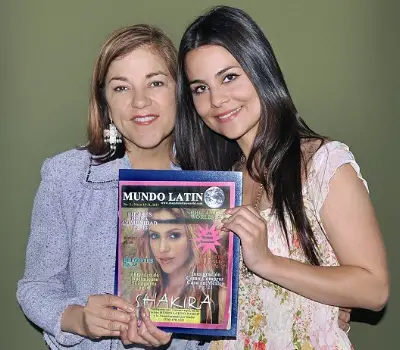 In a blue town it is very hard to believe that Onofre, a Republican, will have even a slim chance against Alvarez.  She has tried to wrap herself in blue colors by posting a picture of herself with Democratic Congresswoman Loretta Sanchez, but now we are all the wiser.  It is sad to see a youngster get compromised by the Usual Suspects so early in her political career.
It should be noted that while there have been dozens of comments in support of Onofre, on this very blog, they have almost all been sock puppet comments made from the same IP address, which I traced to somewhere near 1st St. and Main, which ironically enough is where the property management office Onofre shares with a fellow named Mike Dalati is located.
Can a Republican still win in Santa Ana?  Remember we are talking about a political party that has made bashing Latinos and other immigrants priority number one.  I guess we'll find out in November.
One more question – will Onofre actively campaign for the GOP's presidential nominee, Mitt Romney?  I can't imagine that will work out for her in Santa Ana.