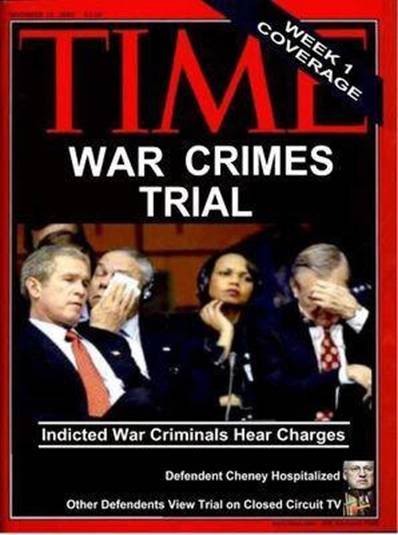 Code Pink is going to be protesting Condoleeza Rice's appearance in Anaheim on Monday, June 6.  Here is what they posted on Facebook:
Please join us for a peaceful protest of Condoleeza Rice, who is at the Anaheim Convention Center speaking at the International Dairy Deli Bakery Seminar & Expo.
Meet at Hotel Way and Convention Way at 8:30. We'll walk to the Convention Center entrance near the Hilton Hotel located 777 Convention Way, Anaheim, CA.
We will have banners and signs. Wear Pink! Paid parking available in structure /free parking in some nearby residential areas. Bring your cameras!
For more information, call 949-257-8501, or email Sharon Tipton on FB.
We are obligated by conscience to do what our Justice Department won't – call to account (former) officials to account for war crimes. Only when the Bush Administration's war crimes are held to light will the current administration think twice about continuing illegal invasions and allowing torture. Please stand with us as we chant and sing songs. Coffee afterward!
********************************************************
As National Security Adviser, Condoleezza Rice was one of the five administration officials most responsible for providing public information and shaping public opinion on Iraq. She pushed the Bush administration's false claims that Saddam Hussein's regime in Iraq possessed nuclear, chemical and biological weapons and had connections
to al-Qaeda and the terrorist attacks of September 11, 2001.
Condoleezza Rice was a principal participant in this campaign of disinformation. A congressional report in March 2004 found that of all the top Bush administration officials, Rice made the highest number of categorically false statements between September 2002 and September 2003.
She is also a prima facie war criminal for her approval of torture. ABC news reported in April 2008, the committee authorized water-boarding of three people in U.S. custody, According to ABC, the role of Condoleezzza Rice "was decisive." Amidst concerns that the program was harming US image abroad, Rice reportedly told the CIA, "This is your baby. Go do it."