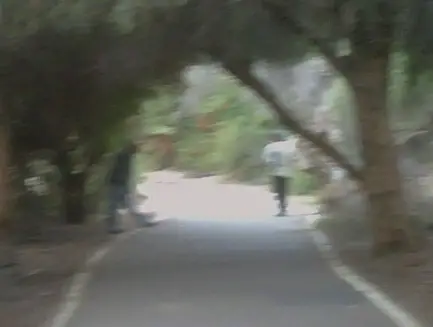 The City of Santa Ana may act to keep sex offenders out of our parks!
I got a press release today from the O.C. District Attorney's office, announcing that the City of Laguna Hills has become the latest city to consider an ordinance banning registered sex offenders from their city parks.
The City of Huntington Beach also just passed a similar ordinance.  "City Council members at their meeting Monday approved the ordinance in a 4-3 vote with council members Connie Boardman, Joe Shaw and Keith Bohr dissenting," according to the O.C. Register.
I have written a few posts asking why the City of Santa Ana hasn't considered a similar ordinance, given that we have over 200 registered sex offenders living in our city.  This time I sent an email to the City Council and to SAPD Chief and Acting City Manager Paul Walters.  Mayor Pro Tem Claudia Alvarez quickly responded:
Hi Art,

Thank you for your concern of the safety of our children. I addressed this sex offender issue I believe back in 2006 on an 85a item. My request was in response to Jessica's law and it's invitation to local government to create safety zones for our children. The ordinance passed, of course, and it now includes places like the Discovery Science Center, the Zoo and other places our children visit. It might not be a bad idea to pull the ordinance back up to add necessary new sites. I'll ask the city manager to add it to the Dec 5th council meeting.

Thanks again,

Claudia C. Alvarez
Santa Ana Mayor Pro-Tem
I was of course thrilled at this response.  We have had major problems at our local park, Santiago Park, with perverts congregating at night to hook up with each other.  Walters previously conducted a sweep and arrested about a dozen of them, but they have since returned.
If these perverts are registered sex offenders, and chances are some of them are, then an ordinance like this will give our police a major tool to use against them.
Will politics trip up the effort to pass such an ordinance in Santa Ana?  The Democrats on the HB City Council voted against their ordinance. "Councilwoman Connie Boardman wanted a rule passed that prohibited loitering in parks but would not discriminate against possible offenders who committed a crime in the past but have children of their own now."
That is definitely something our City Council will have to consider – but given what just happened at Penn State I think it is obvious that we need to act to keep perverts out of our public parks