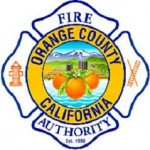 City of Santa Ana, Downtown Orange County
Contact: Captain Marc Stone, PIO at (714) 319-4657, Sergeant Jose Gonzalez, City of Santa Ana PIO at (714) 822-4415
Advisory: Historic Contract Signing Event Commemorating the Partnership between the City of Santa Ana and the Orange County Fire Authority for Fire
Subject: Historic Contract Signing Event Commemorating the Partnership between the City of Santa Ana and the Orange County Fire Authority for Fire and Emergency Medical Services
Who: Santa Ana Mayor Miguel Pulido and Orange County Fire Authority (OCFA) Board Chair Mark Tettemer will sign the contract and officially merge the Santa Ana Fire Department and OCFA. Plans and training are now underway for the 192 firefighters and 12 civilian personnel that are transitioning.
What: Historic signing of the contract that commemorates the partnership between the City of Santa Ana and the Orange County Fire Authority.
When: Monday, March 5, 2012, at 6 p.m.
Where: City of Santa Ana Council Chambers
22 Civic Center Plaza, Santa Ana, 92701
Interviews and photo opportunities will be available
Please direct any questions to Sergeant Jose Gonzalez, City of Santa Ana PIO at (714) 822-4415 jgonzalez2@santa-ana.org or
OCFA Captain/PIO, Marc Stone (714) 319-4657 marcstone@ocfa.org
For more information about the OCFA, call (714) 573-6200
Visit our webpage www.ocfa.org, or follow us on Twitter @OCFA_PIO
# # #
Sent by City of Santa Ana, 20 Civic Center Plaza, 8th Floor/ P.O. Box 1988, Santa Ana, CA 92702