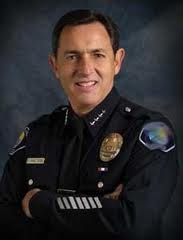 Acting Santa Ana City Manager Paul Walters took on a tough job when he replaced retired City Manager Dave Ream.  The city was left in the the red by Ream, to the tune of $25 million a year in pension obligations.  Now, according to the L.A. Times, Walters is acting to make sure that the city's union workers are paying their fair share of pension obligations.
"A Times analysis based on 2009 payrolls shows that cities and counties in California would save an estimated $1.3 billion if local government workers statewide paid what the governor's office determines to be the normal employee share of pension contributions. Brown says workers should be contributing about 8% of their paychecks to their own retirement. Police and firefighters, who have more generous pensions, should pay about 9%, Brown says," according to the L.A. Times.
Walters figures that we will save $4.5 million a year by making these changes.  The gravy train that Ream set up is OVER.
The City of Santa Ana also avoided untold police overtime costs by refusing to allow the ridiculous Occupy movement to camp in our public areas at night.  That too was the right move.
I have faith in our City Council, our Mayor and Walters.  They will find a way out of Ream's mess.  Acting to ensure that city workers pay their fair share of their retirement costs is a move in the right direction.  Kudos to Governor Jerry Brown, who is a close friend of Mayor Miguel Pulido, for encouraging cities to realign their portion of their pension obligations.