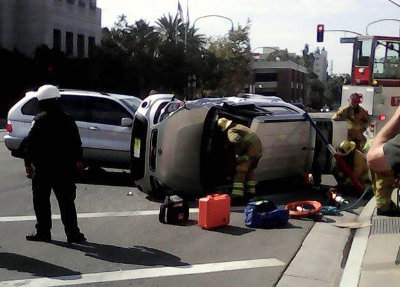 A car accident involving two vehicles occurred this morning at about 9:30 a.m. in Downtown Santa Ana where Fifth and Santa Ana Blvd. merge at Ross St., by the Federal Appellate Court.  The impact was so severe that one of the vehicles was flipped on its side, according to freelance photographer Igmar Rodas.
Emergency crew had to use the jaws of life to free the injured female driver in the flipped vehicle. There was a large presence of Santa Ana police doing traffic control and investigating the accident.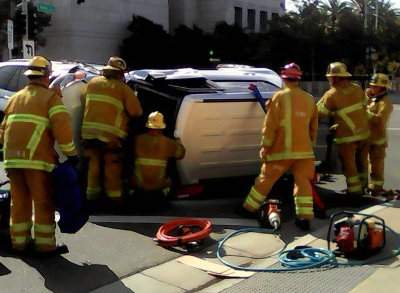 There was no information available on the other driver or if there were passengers involved.