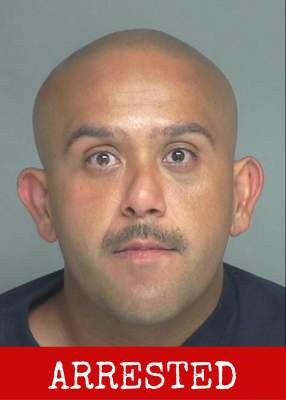 Early this past Saturday morning, Community Impact Unit (CIU) officers were patrolling the area of Belfast Dr, when they observed a male sitting in the driver seat of a Chevy Malibu, parked in the alley.
Upon seeing the officers, the male appeared to panic, quickly exited car and locked the doors behind him. As officers approached the vehicle, they saw a handgun in plain view (in between the driver seat and center console).
The suspect was detained and later identified as Jesus Eduardo Ramirez (29 years-old, of Anaheim). Further investigation revealed that he is a convicted felon, currently on Post Release Community Supervision. The loaded handgun consisting of a Glock 17 slide and un-serialized polymer lower.
Ramirez was taken into custody without incident, a probation hold was obtained, and he was later booked into the Orange County Jail.