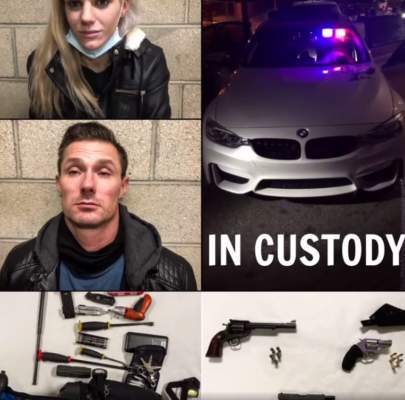 Just after midnight on Monday, a resident called the Orange Police Department about a couple arguing near a white BMW and overheard them mention a gun.
Police officers arrived and located the unoccupied car parked at the corner of Glassell and Hoover. On the area search, officers located the couple associated with the BMW in a nearby alley.
The female was in possession of a loaded firearm and another loaded firearm was on the ground near the detention. Further investigation revealed the BMW was stolen and was modified with police lights. Another loaded gun was found inside the stolen car along with burglary tools, suspected stolen property, and evidence of identity theft.
Shout-outs to the neighbor that called and made this all possible.
The police officers made it home safely and the suspects were booked at the Orange County Jail.