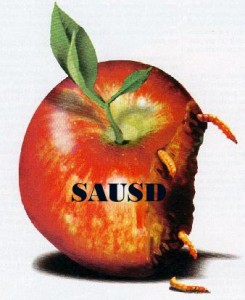 Apparently, the Santa Ana Unified School District has decided to get rid of all Honors classes at all of the high schools. The District is doing this even though they had a huge blow up at Middle College High School, with parents, a few weeks ago over this.  At the time they insisted it was only happening at Middle College High.
The District did not solicit any input from teachers or parents.  As it stands, most of our high achieving kids are going out of district anyway.
This brain drain bodes ill for the SAUSD.  Get ready for lower test scores, lower graduation rates and higher dropout rates.
The SAUSD middle schools are going downhill fast.  The few good ones are overcrowded and have long waiting lists.  There are only two fundamental high schools.  Both are going to be hard to get into, and I understand that Segerstrom is now a neighborhood school.  
Think about the long term implications of this shipwreck in the making.  Crime is going to go up.  Way up.  Our local jobless rate is going to skyrocket.  Get ready for more gang members, more drug use and more teen pregnancies.
I can't understand why the SAUSD Superintendent and School Board are making such awful decisions.