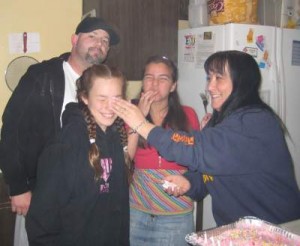 A Candlelight Vigil is going to be held in honor of Jason E. "Hoss" Hallstrom, on Saturday, April 13, 2013 at the Target center on 17th and Grand Ave., in Santa Ana at 7 pm.
On March 15, Hallstrom and Travis Mock, 29, were being chased by SAPD SWAT officers on I-5 when they got off at Grand Avenue and headed north, Santa Ana authorities said.  The officers in question ended up shooting Hallstrom to death, and wounding Mock.
Hallstrom left behind a daughter, Raven Starr Shine, who just turned 15 on February 12th.  He had not seen her since she was two years old, and they finally met last year… after 14 years.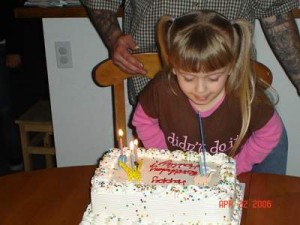 Hallstrom also fathered another little girl, Hallie, who is now ten years old.  And he helped to raise two stepdaughters for twelve years, with Hallie's mom, Tiffany Nunley. Their importance to him was no different than if they were his biological children. They grieve his loss more than anyone since they are old enough to know the real facts. Hallstrom Nunley, were together for twelve years and on and off for the last four years. They were in the process of reunifying when this incident occurred.
In Nunley's own words, "He was my life, my everything. There will never be anyone like him again. I will spend the rest of my life pursuing the truth and ensuring the persons responsible are held accountable by the justice system that they were sworn to uphold."