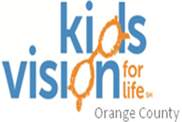 Santa Ana Unified School District Press Release
FOR IMMEDIATE RELEASE
MEDIA CONTACT: Deidra Powell, Chief Communications Officer, (714) 558-5555, Deidra.Powell@sausd.us
More than 400 Santa Ana Unified School District Students to Receive Free Eye Exams and New Glasses for KIDS VISION DAYS – April 11 and April 12, 2013
Santa Ana (April 10, 2013) – Students attending Heninger Elementary School and Santa Ana High School will receive eye exams and new glasses free of charge thanks to a collaboration among The Alcon Foundation, Essilor Vision Foundation, Southern California College of Optometry, RAM (Remote Area Medical) and CHIOC (Children's Health Initiative of Orange County) on Thursday, April 11 and Friday, April.12, 2013, from 8:00 a.m. to 3:00 p.m. at Santa Ana High School, located at 520 West Walnut Street, Santa Ana, California 92701.
"This effort is about helping kids having the right 'vision' to set and achieve their goals," said Rob Richardson, Vice President of the SAUSD Board of Education. Ten optometry students and two volunteer optometrists will be on hand to provide the services. If a doctor determines a child needs glasses, the child will choose from the latest, "coolest" styles in eyeglass frames. The glasses will be delivered to the child's school in about four to six weeks.
"Strengthening our commitment to children's vision and expanding our community outreach is a goal of the Southern California College of Optometry and our president, Dr. Kevin Alexander," said SCCO Vice President of Interprofessional Affairs John H. Nishimoto, O.D., M.B.A. "Through our new mobile vision van, Eye Force One, we will increase the College's delivery of eye, vision and health care to children and adults throughout the Orange County region and beyond."
Kids Vision Days is a way for Alcon to make an immediate and important change in a child's life. Kids Vision Day organizers estimate that approximate 500 children whose families cannot afford vision care will be served. There will be a variety of photo opportunities and interviews with organizers and students. If you are interested in covering this event or learning more about it, please contact Deidra Powell at (714) 558-5555.
###