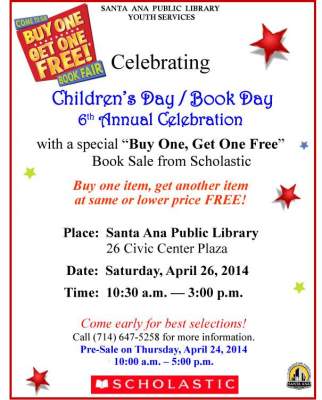 Celebrate the 6th Annual Children's Day/Book Day with a special "Buy One, Get One Free" Book Sale from Scholastic.
Buy one item, get another item at same or lower price FREE!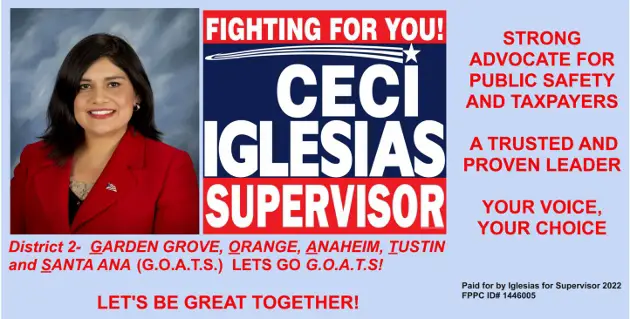 Saturday, April 26, 2014, from 10:30 am-3:00 pm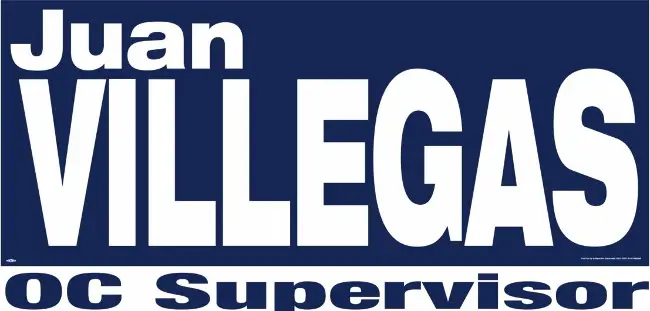 Santa Ana Public Library
26 Civic Center Plaza
Santa Ana, CA 92701
Come early for the best selections!
Pre-sale: Thursday, April 24th from 10am-5pm
For more information call: (714) 647-5258