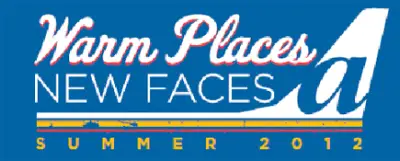 May 30, 2012: *** MEDIA ALERT *** PHOTO OPPORTUNITY *** MEDIA ALERT *** AIRTRAN AIRWAYS ARRIVES IN ORANGE COUNTY
BEGINS NONSTOP SERVICE TO BOTH CABO SAN LUCAS AND MEXICO CITY
WHO:
The Honorable Bill Campbell, Orange County Board of Supervisors, Third District
Greg Wells, Southwest Airlines, Senior Vice President
Alejandra Garcia Williams, Consul of Mexico, Santa Ana, CA
Alan L. Murphy, Airport Director, John Wayne Airport
AirTran Airways and Southwest Airlines Employees
Passengers on first flights to Mexico
WHAT:
AirTran Airways, a wholly-owned subsidiary of Southwest Airlines, will begin service at John Wayne Airport on June 3, 2012, with flights to two new nonstop destinations! AirTran Airways will begin daily service between Orange County and both Cabo San Lucas/San Jose del Cabo and Mexico City.
To celebrate the new flights, AirTran Airways is providing breakfast with a Mexican flare to passengers waiting to board the first flights. In addition, the airline will hand out goodie bags to passengers with fun giveaways including a branded pair of sunglasses.
AirTran's inaugural flights mark the first regularly scheduled commercial service between Orange County and Mexico.
WHEN:
10:15 a.m.
Sunday, June 3
WHERE:
AirTran Airways Ticket Counter
Terminal C, Departure Level
John Wayne Airport
18601 Airport Way, Santa Ana
Media should park in Parking Structure C or contact Jenny Wedge in advance to arrange for alternative parking options.
** Media Contact:
Jenny Wedge, John Wayne Airport, 949-252-5182 or jwedge@ocair.com
Ashley Dillon, Southwest Airlines/AirTran Airways, 214-458-9268 (cell) or Ashley.Dillon@wnco.com
VISUALS:
AirTran Airways airport signage and Employees operating first flights
Customers celebrating first flights to Mexico
Interviews with Southwest/AirTran Leaders
John Wayne Airport and County of Orange leadership as well as business and leisure subject matter experts from Orange County and Mexico
OTHER FACTS:
AirTran Airways, a wholly-owned subsidiary of Southwest Airlines, was named the top airline in the 2012 Airline Quality Rating study and has achieved that ranking three times in the past five years. AirTran offers coast-to-coast service on North America's newest all-Boeing fleet. www.airtran.com
John Wayne Airport (SNA) is owned by the County of Orange and is operated as a self-supporting enterprise that receives no general fund tax revenue. The Airport serves approximately nine million passengers annually and reaches over 20 non-stop destinations in the United States, Canada and Mexico. More information can be found at www.ocair.com
# # #