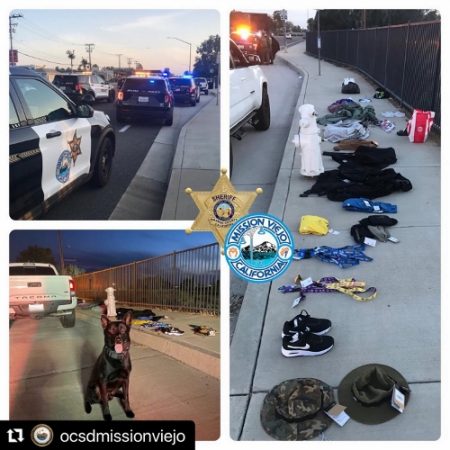 Last night O.C. Sheriff Deputies received a report of a high-dollar theft from a local retail store which had just occurred. A witness provided a great suspect description including the suspect vehicle's license plate number.
The O. C. Deputies, who work in Mission Viejo, were assisted by the CHP, and police officers from the Irvine, Newport Beach and Lake Forest police departments.
This incident highlights the important role our community plays in helping address crime. The O.C. Sheriff remains committed to addressing property crime and holding accountable those who steal from our residents and businesses.