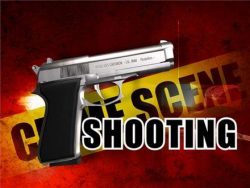 The Tustin Police Department is investigating a shooting which resulted in homicide, on Sunday, July 9. The incident occurred on Mitchell St. between Red Hill and Browning, at about 3:56 p.m., according to the Tustin Police Department.
The deceased man has been identified as 23-year-old Israel Corpus of Tustin, according to the O.C. Coroner. Corpus died at the Orange County Global Medical Center in Santa Ana.
The suspects are still outstanding, however it does not appear this was a random act of violence and detectives are investigating the relationship between the victim and the suspect. This shooting may be gang-related.
The suspects, whom police described as men in their 20s, fled the area and are still outstanding, according to the O.C. Register.
Anyone with information is asked to call Detective Girgenti at 714-573- 3220.