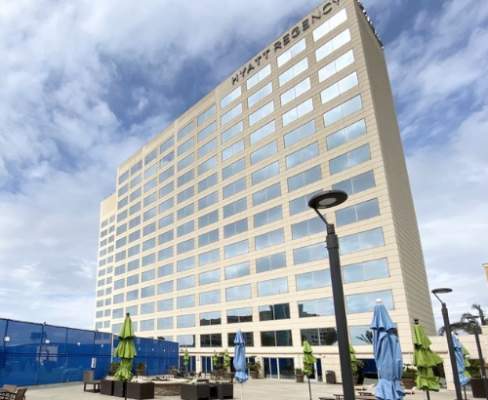 A 28-year-old man from Santa Ana died after being shot at the Hyatt Regency Hotel, located at 11999 Harbor Boulevard, in Garden Grove, early on Sunday morning, according to the Garden Grove Police Department.
Police officers responded to the hotel just before 4 a.m. after receiving calls about a gunshot victim.
The victim, whose name has not yet been released, was found with a single gunshot wound to his head.
Police believe the shooting occurred in a hotel lobby hallway located in the hotel's west side.
The victim was still alive when the police officers found him. He was taken to a local hospital. He later died at that hospital as a result of his injuries.
The suspect is thought to be a Hispanic man between the ages of 20 and 25. The suspect was wearing dark clothing and he fled from the hotel on foot into a nearby parking lot.
The police did not clarify if a murder weapon was recovered nor did they disclose a motive for the shooting. The investigation is continuing.
Anyone with information about the incident is asked to contact Detective David Lopez with the Garden Grove Police Department at 714-741-5818.