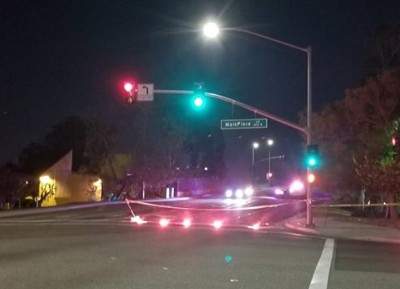 As we reported last night on our Facebook page, an unidentified man was struck by a vehicle and killed as he walked on an off-ramp from the 5 Freeway, in Santa Ana, late on Saturday night.
The incident occurred at around 9:27 p.m. at the N. Broadway/Main St. off-ramp, from the southbound 5 Freeway. That off-ramp send vehicles southbound on Broadway. 
Apparently the victim was walking on the off-ramp while a vehicle was trying to exit the 5 Freeway onto N. Broadway, according to the O.C. Register.
Vehicles often speed off the off-ramp in order to merge left right away so they can turn left onto Santa Clara and proceed on to N. Main St.
The off-ramp was shut down for the investigation, according to the CHP.

The identities of the driver and the victim have not been disclosed thus far. One of our readers said the driver was in an Impala.