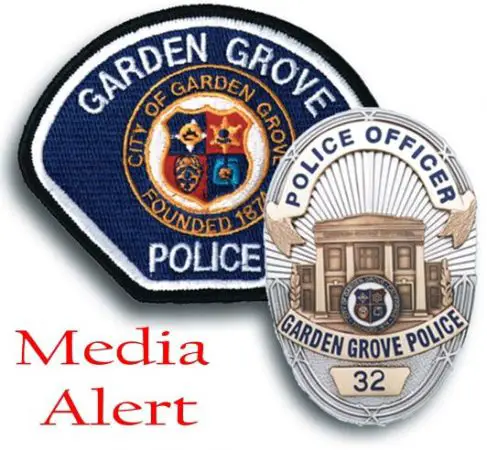 This morning at 3:45 AM, Garden Grove Police Department officers responded to the 12300 block of Trask Ave., regarding a subject down on the sidewalk.
Upon arrival, they located an unconscious male Hispanic (possibly 25-35 years old) with a gunshot wound. The victim was later pronounced deceased at the scene by Orange County Fire Authority (OCFA).
This investigation is on going.
At this time, the victim's identity is unknown and we do not have any suspect information. If you witnessed or have any information about this incident, please contact Detective Rogers at 714-741-5413 or our non-emergency number (714-741-5704).