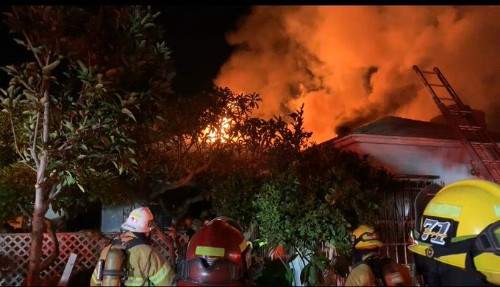 Firefighters are on the scene of a residential structure fire at the 100 block of N Laurel St., as reported by the OCFA at 11:23 pm.
The fire is occurring in the Santa Anita neighborhood a few blocks West of the Santa Ana River off of West First St., just south of the Willowick Golf Course.
Update: The fire involved two adjacent houses. All the residents were able to escape without injury. Fire investigators were on the scene but no cause established at this time. A total of 15 people were displaced-9 adults, 6 children.
The Southern California Red Cross was requested to assist the families in finding shelter.