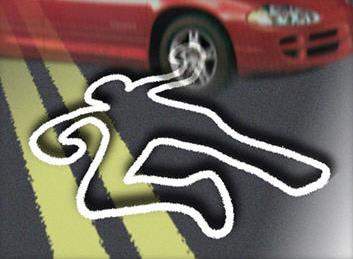 Santa Ana Police Department
Advisory: SAPD Collision Investigations Unit – Investigating Fatal Pedestrian Collision 2400 Block North Spruce
Deceased: Vanessa Nichole Salcido (24) Santa Ana
On Sunday, June 22, 2018 at approximately 1:30 am, the Orange County Fire Authority (OCFA) received a 911 call from a Santa Ana resident reporting a female had fallen from a skateboard and was down in the roadway in the 2400 block of N. Spruce Street. The female was reportedly unconscious but breathing. Upon their arrival, OCFA personnel briefly treated the female at the scene before she was transported by CARE Ambulance to UCI Medical Center for treatment.
At approximately 04:00 am, the Santa Ana Police Department was contacted by a coroner investigator from the Orange County Sheriff's Department informing us that the pedestrian had succumb to her injuries and was pronounced deceased at 01:59 am. Investigators from the Santa Ana Police Department's Collision Investigations Unit (CIU) have been assigned to investigate this incident.
The preliminary investigation has revealed from physical evidence and witness statements that the victim, who was on a skateboard, was being pulled by a vehicle. At some point while being pulled, she either let go or became separated from the vehicle and fell to the ground resulting in major injuries. The motorist who was operating the vehicle was contacted at the scene and is cooperating with the investigation. Alcohol is believed to be involved in this collision.
Anyone having information about this collision is asked to contact Santa Ana Police Department, Collision Investigations Unit at (714) 245-8200.