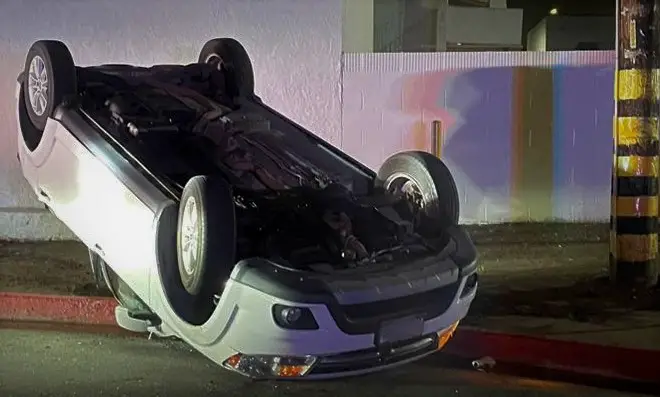 A DUI driver was lucky to survive an accident in Tustin which involved flipping his car over.
The Tustin Police noted that the driver struck a curb but had he struck a nearby tree that might have been the end of the road for him.
Instead the driver walked away from the collision and into the Tustin PD Jail after an abysmal performance on field sobriety tests.