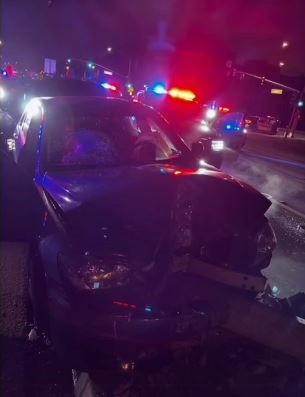 Street takover? Not in Tustin! Last night, the Tustin Police Department and the OC Street Racing Task Force interrupted a street takeover in the area of Michelle Dr and Myford Rd.
A vehicle pursuit of the primary vehicle ensued, ending with the vehicle striking a light pole at Jamboree Rd and Alton Pkwy. The five occupants of the vehicle were taken into custody and will face copious criminal charges.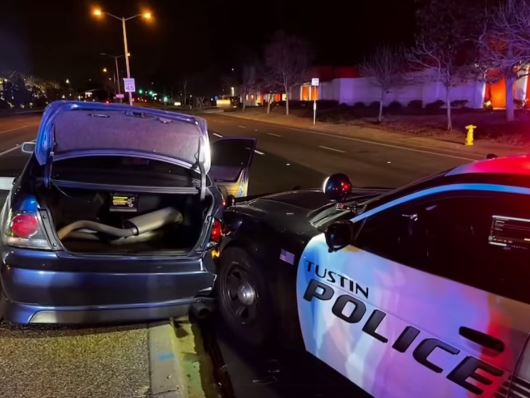 The Tustin Police Department's effort was supported by the Irvine, Santa Ana, Fountain Valley Police Departments and the OC Sheriff's air support team.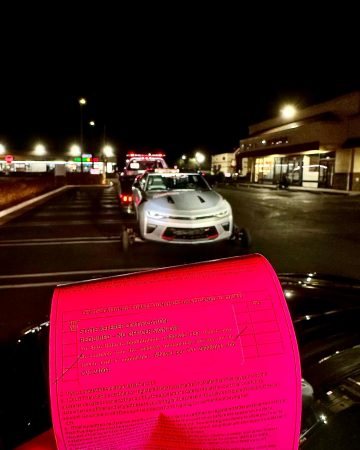 Things were hot in Orange too as last night, the Orange Police Department's Motor Unit conducted a traffic enforcement operation specifically targeting street racing, street take-overs and illegally modified vehicles.
At approximately 2300 hours, the police officers encountered a car club street take-over involving 200+ vehicles at the intersection of Santiago Canyon and Newport.
Numerous enforcement stops were conducted and the group was dispersed.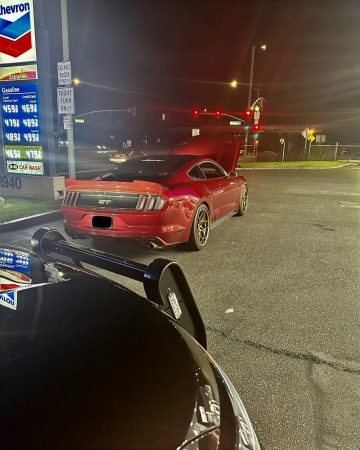 Totals statistics during operation hours:
Citations: 30
DUI arrests: 1
Other Arrests: 2 (Reckless Driving / Exhibition of Speed)
Vehicle Impounds: 3
Additionally, two vehicles were sent to the State BAR referee for illegal engine modifications.
Orange Police Chief Dan Adams said, "To those who still choose to drive recklessly in our city endangering lives and causing damage to streets: We work 24/7/365 and will not stop arresting people, impounding vehicles and issuing citations to those who continue this ridiculous behavior."
P.S. The Orange Police Department won't consider or authorize early vehicle releases, so don't bother calling them if your precious race car got impounded!