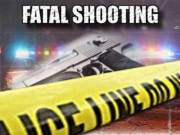 Santa Ana Police Department
Advisory: SAPD Detective Investigating Homicide 3100 South Main Street
Victim: Bryan Anthony Steubing (20) Santa Ana
On Saturday, May 19, 2018, at approximately 03:40 AM, Santa Ana Police Department responded to a report of a shooting at 3100 S. Main Street in the City of Santa Ana. Upon arrival, officers located a victim suffering from a gunshot wound to the upper body.
Orange County Fire Authority Paramedics responded and transported the victim to Orange County Global Medical Center. Later, Orange County Medical Center staff declared the victim, Bryan Anthony Steubing, 20 years-old, to be deceased. The shooting appeared to be gang related.
Detectives from the Santa Ana Police Department Homicide Section responded to the scene to investigate. The investigation is ongoing.
Anyone with information is asked to call SAPD homicide detectives at (714) 245-8506 or Orange County Crime Stopper at 1-855-TIP-OCCS. This case may be eligible for the City of Santa Ana's Gang Homicide Reward Program.