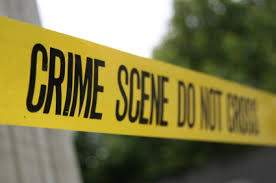 A shooting that occurred in the 1100 block of West Hemlock Way in Santa Ana left a victim wounded in the street and nearly hit a sleeping elderly woman in a nearby apartment early Monday morning at around 1:15 a.m according to ABC News.
Santa Ana police Commander Enrique Esparza says the 18-year-old victim was walking on the street early Monday when a suspect drove up, got out of his car and opened fire according to the AP.
The car then stopped, and the driver got out of the vehicle. The girl managed to hide behind a parked car, but the 18-year-old was shot four times, Viramontes said. Multiple rounds also struck a home, according to the OC Register.
City News Service says a family was awakened by the gunshots piercing their apartment's windows and walls. Fifteen-year-old Bryette Baltazar says one round whizzed by her grandmother, who was visiting from Mexico.