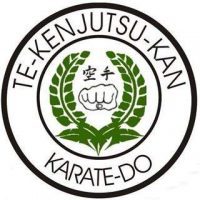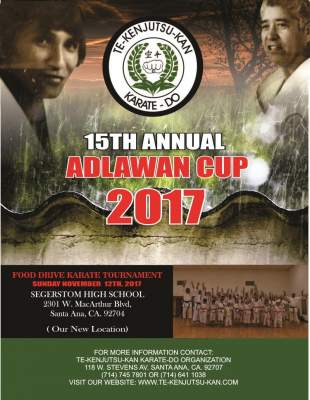 On Sunday – November 12th the Te-Kenjutsu-Kan Karate-Do Organization is hosting it's 15th Annual "Adlawan Cup-Food Dive Karate Tournament" at a new venue – Segerstrom High School, located at 2301 W MacArthur Blvd., in the City of Santa Ana.
The fee for all competitors will be $35.00 plus a donation of canned food and a small bag of rice or paper towels.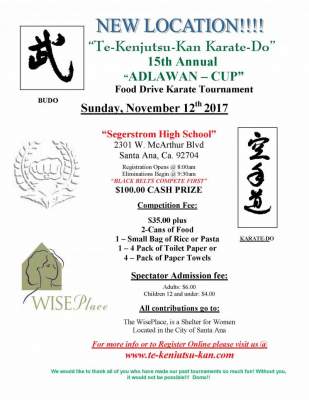 All competition fee's and donated goods go to the "WISEPlace" a shelter for women in Santa Ana. The WISEPlace, has been serving families in the community for over 90 years and continues to assist homeless and abused women in achieving independence by offering a wide range of resources and services such as counseling, vocational and life skills training, transportation, referrals for medical, dental and legal services as well as meals, clothing and affordable housing.
Everyone is invited to watch some great competition. With Karate being introduced in the Olympics in 2020 many may want to come see and learn about the Traditional Martial Arts movement that is making waves in the USA! And who knows someone may want to donate for a great cause.