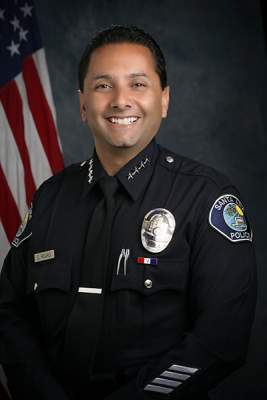 Carlos Rojas, a 22-year veteran of the Santa Ana Police Department, was appointed Acting Chief of Police by then Santa Ana City Manager Paul Walters back in August of 2012, which was touted online by the Santa Ana Police Foundation.

But did you know that Rojas is still our Interim Police Chief and that the City of Santa Ana is still posting for a new Police Chief online?

What the Santa Ana City Council is NOT doing is actually conducting a national search for a new Police Chief.  And that could be a problem as this means the City of Santa Ana may be in violation of their own City Charter:

1000. Civil service system.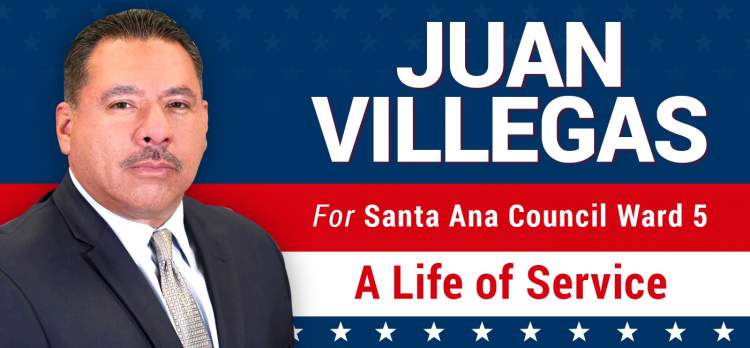 A civil service system shall be as follows in addition to necessary rules of implementation to be established by ordinance and as may be recommended by the personnel board:
(a) That the most qualified and competent employees shall be appointed and promoted, based upon fair and equitable competition for the positions to ensure the highest quality City government.
(b) That no political or other outside influences shall affect appointments or promotions.
VIOLATION
Sec. 1015. Penalty for violation of article.
In addition to the penalties provided for in this charter for violations of its provisions, any person who by himself or with others violates any of the provisions of this article shall upon conviction thereof be ineligible for a period of three (3) years for employment in the service of the City and shall immediately forfeit his office or position if he be an officer or employee of the City.
VIOLATION OF CHARTER FOR ROJAS BEING IN AN INTERIM POSITION SO LONG
Sec. 9-69. Filling by temporary appointment.permanent link to this piece of content
Temporary appointments may not be for a period longer than one hundred eighty (180) calendar days after the first day of such temporary appointment, nor may temporary appointments be made to any position a cumulative total of more than one hundred eighty (180) calendar days in one (1) calendar year following the first day on which the position is filled by a temporary appointment. Such temporary appointment will be terminated when an employment list is prepared for the position. Temporary appointments shall be processed by the executive director of personnel services for record keeping purposes and to conform with personnel policies and regulations.
(Code 1952, § 2230; Ord. No. NS-277, § 2, 9-3-57; Ord. No. NS-1659, § 6, 11-15-82; Ord. No. NS-2232, § 1, 9-19-94)
80 OR HIGHER GO TO TOP OF LIST
Sec. 9-36. Promotional.
Promotions shall be based on competitive examination. The examinations shall be open, promotional, or both open and promotional. In each case of an examination for a higher classification, the city manager shall determine which positions in a lower classification are appropriate for advancement to the higher classification. If the number of employees considered eligible for promotion is less than three (3), the city manager may determine that an open or a combination of open and promotional examinations be held to create an eligible list. In the event that a combined open and promotional examination is to be held as provided herein, employees holding regular full-time or part-time civil service status in any one (1) of the classifications considered appropriate for advancement, and actually in the employment of the city at the time of the examination, will be placed at the top of the eligible list if they have an overall examination grade of eighty (80) percent or more, prior to inclusion of preferential credits.
TEST PROCESS FOR CHIEF
Sec. 9-39. Qualification appraisal.
In examinations where the executive director of personnel services considers it appropriate, education, experience and personal qualifications of the candidates shall be evaluated on the basis of interviews conducted by a board composed of persons known to be interested in the improvement of public administration and in the selection of efficient personnel according to merit system principles. In classifications requiring technical knowledge, at least one (1) of the members of the board shall be familiar with the technical aspects of the work in the classification for which the applicant will be examined. The board mentioned in this section shall consist of at least two (2) persons.
Each member of the board will submit a report in writing on forms supplied by the executive director of personnel services, and these reports will be made available to the appointing authority for those candidates who have been certified as eligible for appointment. The boards described in this section will be known as qualification appraisal boards
Why is the Santa Ana City Council doing this?  Are they answering to special interests?  Didn't the local police union fund the failed David Benavides for Mayor campaign?  And Councilwoman Michele Martinez' failed Assembly campaign?  Is the tail wagging the dog?