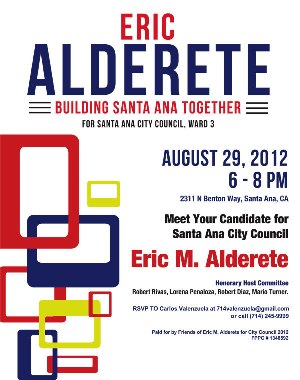 Isn't it time for Santa Ana to have a voice on the O.C. Board of Supervisors?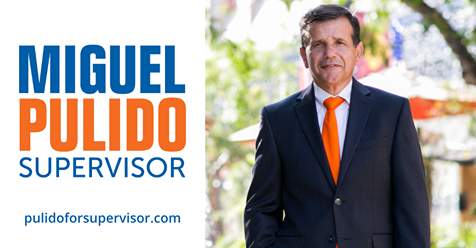 Paid for by Miguel A. Pulido for Supervisor 2020 (ID #1422663)
Santa Ana City Council candidate Eric Alderete, who was endorsed yesterday by the Democratic Party of Orange County, is hosting a fundraiser this Wednesday, August 29, from 6 to 8 pm, in Santa Ana, at the Benton House, located at 2311 N. Benton Way.
The honorary host committee for this event includes Robert Rivas, Robert Diaz, and Mario Turner.  RSVP to Carlos Valenzuela at 714valenzuela@gmail.com.
Advertisements
Did you suffer a slip and fall too? Was it at a public place like a store, restaurant, or a sidewalk? Was it someone else's fault?
You deserve compensation! Unsure if you have a case? FREE Consultation! Looking for a second opinion? Give us a call at (323)746-8099!
Si usted sufre un resbalón por la negligencia de otra persona llámenos al (323) 746-8099. Nosotros peleamos por sus derechos. Sigan nuestra pagina.
@Sasooness Law Group. https://www.facebook.com/SasoonessLawGroup/
Alderete is a Santa Ana Planning Commissioner.  He works professionally as an attorney for US Bank.  He is a candidate for Ward 3 on the Santa Ana City Council.