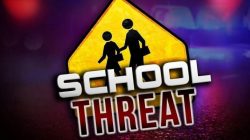 COSTA MESA, Calif. – On Dec. 2, 2019, at about 11:10 p.m., the Costa Mesa Police Department (CMPD) was made aware of a social media post involving a possible threat to a local school. As officers investigated the threat, they discovered a social media post of a subject holding what appeared to be a rifle with a caption of "Don't go to school tomorrow." There was a second post indicating there would be a "mass shooting" at Estancia High School on December 5. These posts were shared on many different social media sites.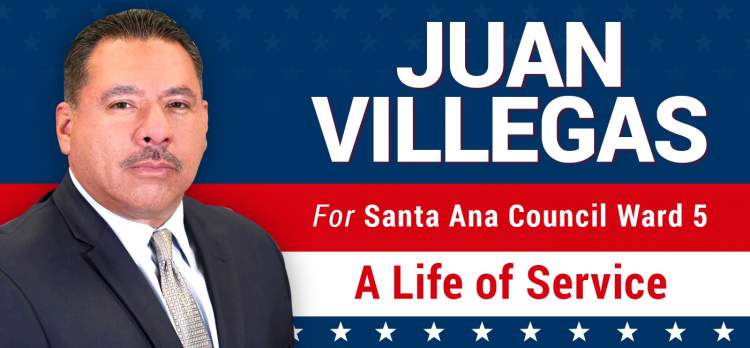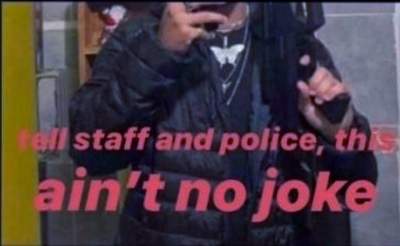 CMPD notified the Newport-Mesa Unified School District of the threat and worked with school personnel in an effort to identify any possible suspects. On the morning of Dec. 3, 2019, CMPD detectives identifed and arrested a 17-year-old female Estancia High School student responsible for one of the posts. The investigation revealed the original post was made by Lenny Vega and sent to others, including the juvenile suspect. Vega is not an Estancia High School student.

During the course of this investigation, two homes were searched and a BB gun air rifle was recovered, which was used in the post. At this time CMPD has determined there is no threat to the high school; however, a strong police presence will continue at the school throughout the week.

<iframe scrolling="no" frameborder="0" allowfullscreen webkitallowfullscreen mozallowfullscreen allow="autoplay; fullscreen" src="https://w3.cdn.anvato.net/player/prod/v3/anvload.html?key=eyJtIjoiRVBGT1giLCJ2IjoiNjMxNDgyIiwiYW52YWNrIjoiYm1RdjhuWE1hbENPb2JCaHZocG85ZU1URTFPek40bEQiLCJzaGFyZUxpbmsiOiJodHRwczovL3d3dy5mb3hsYS5jb20vbmV3cy8yLXRlZW5zLWFycmVzdGVkLWluLXBvc3NpYmxlLXNjaG9vbC10aHJlYXQtdGFyZ2V0aW5nLWNvc3RhLW1lc2EtaGlnaC1zY2hvb2wiLCJwbHVnaW5zIjp7ImN1c3RvbVNlZ21lbnRQbHVnaW4iOnsic2NyaXB0IjoiaHR0cHM6Ly9zdGF0aWMuZm94dHYuY29tL3N0YXRpYy9vcmlvbi9zY3JpcHRzL2NvcmUvdXRpbHMvQ3VzdG9tU2VnbWVudFBsdWdpbi5qcyIsInByaW1hcnlfYnVzaW5lc3NfdW5pdCI6ImZ0cyIsInNlY29uZGFyeV9idXNpbmVzc191bml0Ijoia3R0diIsImFwcF9uYW1lIjoiZm94bGEuY29tIiwiYXBwX3BsYXRmb3JtIjoid2ViIiwiYXBwX3ZlcnNpb24iOiIxLjAuMCIsInNlZ21lbnRJZCI6IkMyc2VXbEVsVlJDRmhLWHdvRkUzb1hZOTdzY2ZKNUJ3In0sImRmcCI6eyJjbGllbnRTaWRlIjp7ImFkVGFnVXJsIjoiaHR0cHM6Ly9wdWJhZHMuZy5kb3VibGVjbGljay5uZXQvZ2FtcGFkL2Fkcz9pdT0vNjM3OTA1NjQva3R0dl9mb3gxMSZkZXNjcmlwdGlvbl91cmw9W3BsYWNlaG9sZGVyXSZlbnY9dnAmaW1wbD1zJmNvcnJlbGF0b3I9JnRmY2Q9MCZucGE9MCZnZGZwX3JlcT0xJm91dHB1dD12YXN0JnN6PTEwMDF4MTAwMSZ1bnZpZXdlZF9wb3NpdGlvbl9zdGFydD0xIiwia2V5VmFsdWVzIjp7InN0eXBlIjpbbnVsbF0sInB0eXBlIjoidmlkZW8tY2xpcCIsImMiOlsibmV3cyIsImNhIl0sImQiOiJ3ZWIifX0sImxpYnJhcnlSZXF1ZXN0ZWQiOnRydWV9LCJoZWFsdGhBbmFseXRpY3MiOnt9fSwiaHRtbDUiOnRydWUsImZvcm1hdCI6Im0zdTgiLCJ0b2tlbiI6ImV5SmhiR2NpT2lKSVV6STFOaUlzSW5SNWNDSTZJa3BYVkNKOS5leUoyYVdRaU9pSTJNekUwT0RJaUxDSnBjM01pT2lKaWJWRjJPRzVZVFdGc1EwOXZZa0pvZG1od2J6bGxUVlJGTVU5NlRqUnNSQ0lzSW1WNGNDSTZNVFUzTlRReE1qWXdPU3dpYVdGMElqb3hOVGMxTkRBNU1EQTVmUS5wR2FfRlhqWnFnYkFpamw3VWlickpvNUNHeTZZbXpaUnJGbW5lel9oYmprIn0%3D"  width ="640" height="360"></iframe>
CMPD received numerous calls from the public as the threat was viewed on social media. We would like to thank everyone that reported the threat and would like to remind the public, "If You See Something, Say Something."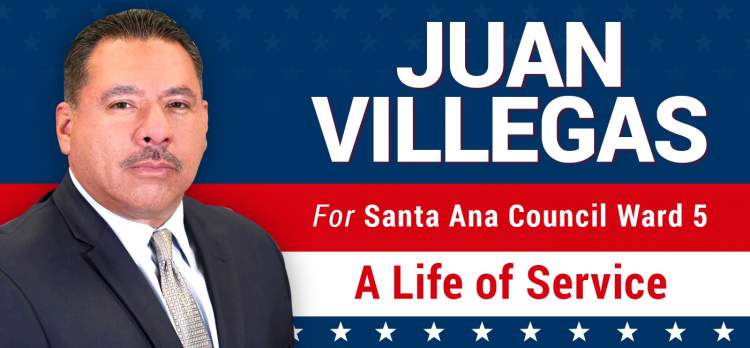 Incident/DR#: 19-017471
Arrestee: Lenny Vega, 18, Costa Mesa
Arrestee: Female juvenile, 17, Costa Mesa
Arrest Charges: PC 422, terrorist threats
Bail: $50,000