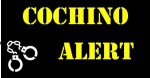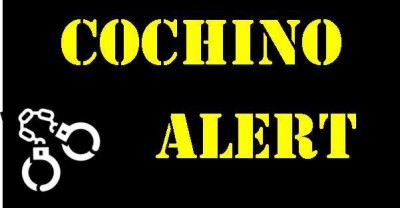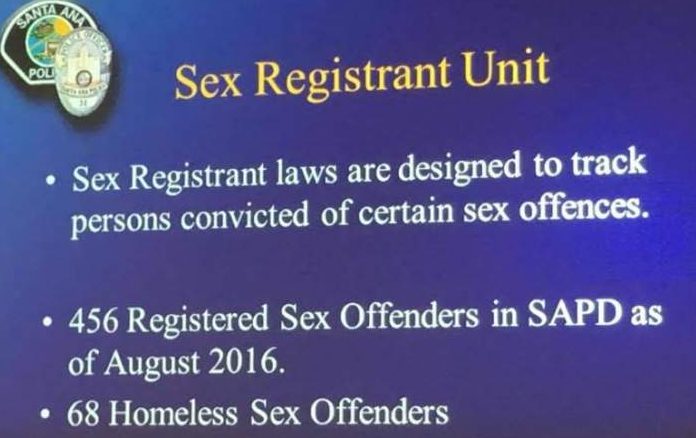 Registered Sex Offenders in Santa Ana
Per the Megan's Law website, there are currently 591 Registered Sex Offenders residing in the city of Santa Ana. There are approximately 3,500 registered Sex Offenders in all of Orange County – so why are so many in Santa Ana?
It may have to do with the large homeless community in Santa Ana. Of those 591 in Santa Ana, there are 197 Registered Sex Offenders who are transients meaning they have no permanent address or cannot be located. This is a sharp increase from the 2016 data provided by SAPD's Sex Registrant Unit which stated there were 68 Homeless Sex Offenders in Santa Ana.
California was the first state to enact a law in the 1940's requiring sex offenders convicted of specific criminal offenses to register with local law enforcement. Even one of Santa Ana's own former City Council Members, Carlos Bustamante, recently had to register as a sex offender for his unwanted sexual advances against 5 female county employees while he was working for the County of Orange's Public Works Department.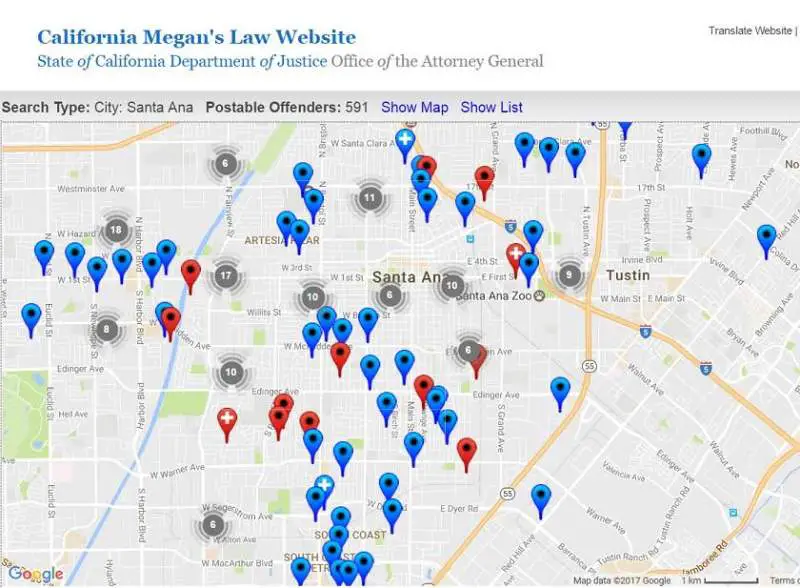 The Megan's Law site also lists around 200 Sex Offenders in Santa Ana that are currently in violation meaning they have not updated their information with Local law Enforcement.
"When registrants change their residence address or become transient (homeless), they are required to update their registration information within five working days with a local law enforcement agency. The local agency then forwards this information to DOJ. DOJ updates this website on a daily basis based upon the information received from local law enforcement agencies."
Right next to Willard Intermediate school there are 4 Registered Sex Offenders who are in violation. Do we have enough SAPD Officers to search for these individuals?
Originally, Registered Sex Offenders were not allowed to live within 2000 feet of a school or public park, but in 2015 State Officials loosened these restrictions. Now they can live anywhere in a city even right next to the Discovery Cube of Orange County here in Santa Ana. Directly across from the Cube is the Red Roof Inn on Main St. that most people are not aware is used as temporary housing by the California Dept of Corrections and Rehabilitation for convicted criminals who have been recently released from state jail.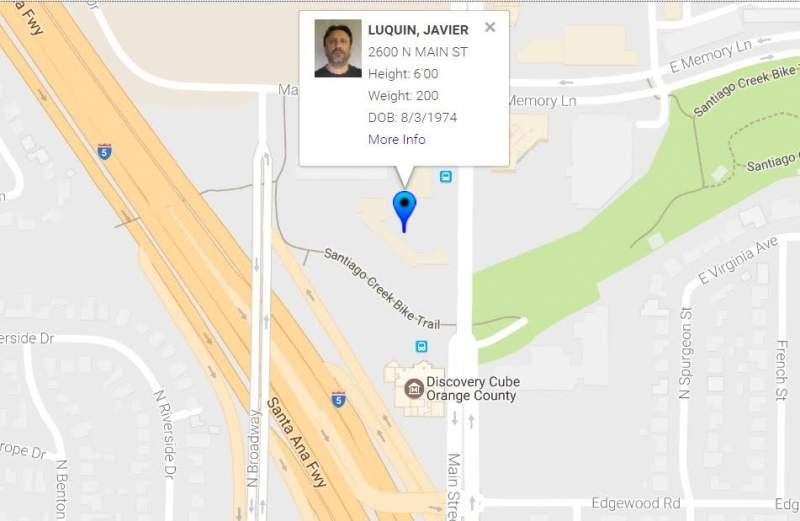 Javier Luquin is currently living at the Red Roof Inn, and he was convicted of a Lewd or Lascivious Acts with a child under 14 years of age. Is this someone that should be living right next to a kids science museum?