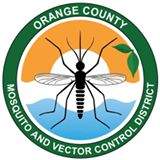 City of Santa Ana
Advisory: West Nile virus Update from the Orange County Mosquito and Vector Control District
The number of adult mosquitoes that have tested positive for West Nile virus (WNV) in 2016 has more than doubled in the past week, bringing the total to 113 samples collected in 22 Orange County cities (see chart below). The findings are compounded by the announcement of the first human West Nile virus infection by the Orange County Health Care Agency on August 3rd, underscoring the importance of mosquito breeding and bite prevention.
OCMVCD confirmed West Nile virus (WNV) activity for the first time this year in the following cities:
• Buena Park
• Cypress
• Fullerton
• Los Alamitos
• San Clemente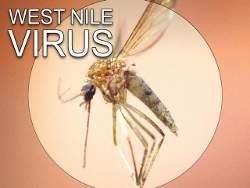 Year to date, OCMVCD has tested 2,626 mosquito samples and found 113 samples to be positive for WNV. Last year at this time, the District tested 2,332 mosquito samples and found 65 to be WNV positive.
West Nile virus (WNV) Advisory postcards were mailed to approximately 31,000 homes and businesses in neighborhoods identified as having higher than average West Nile virus activity. The neighborhoods are in Anaheim, La Habra, La Palma, Orange, and Santa Ana.
WNV positive Dead Birds were collected in Anaheim (2), Coto De Caza (1), Cypress (1) Fullerton (1), Garden Grove (1), Huntington Beach (3), Irvine (3), Laguna Woods (1), Mission Viejo (1), Orange (4), Laguna Ranch (2), Laguna Woods (2), and Yorba Linda (1).
West Nile virus is transmitted to people and animals through the bite of an infected mosquito. Mosquitoes acquire WNV when they feed on infected birds, and then pass the virus along when they bite humans. In areas where West Nile virus has been detected, OCMVCD staff are deployed to canvass the area to look for mosquito breeding sources, expand public education, and work with city officials to correct infrastructure issues.
Warm average daily temperatures, above average mosquito populations, above average West Nile virus positive mosquito samples and dead birds, and a human infection in Orange County, the current risk of WNV transmission has been assessed as high.
The Orange County Mosquito and Vector Control District makes the following recommendations to help reduce the threat of mosquitoes and West Nile virus in Orange County:
Eliminate any standing water around your home or office
Make sure all window and door screens on your house are in good repair
Wear a repellent containing DEET®, Picaridin, Oil of Lemon Eucalyptus, or IR 3535
Contact the Orange County Mosquito and Vector Control District to report dead birds or neglected pools
Orange County Mosquito and Vector Control District
13001 Garden Grove Blvd., Garden Grove, CA 92843
714.971.2421
ocvcd@ocvcd.org