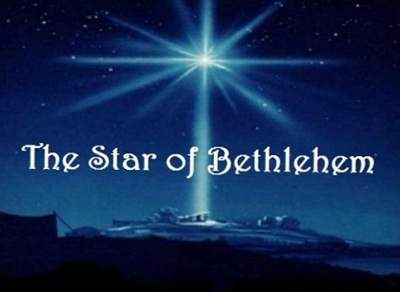 Join Tessmann Planetarium at Santa Ana College for The Star of Bethlehem, a historical and scientific detective story. Now in its 46th year, this inspiring planetarium show explores the tale of the Magi following a star to discover the birthplace of a newborn king. The show uses references found in the New Testament, astronomy and historical records as its starting point.
Using the planetarium's powerful star projector, the show also investigates astronomical objects and events that appeared in the Christmas sky 2000 years ago. The show exposes students to the history of the New Testament and the wonders of astronomy.
The show is open to the public and is an unforgettable holiday experience for young and old alike (excellent for school, church and senior groups).
When: Day and evening presentations throughout December. View the schedule for exact dates and times.
Where: Santa Ana College, Tessmann Planetarium, at 1530 West 17th Street, Santa Ana, CA 92706.
Tickets: Tickets are $7. To purchase tickets online, click here. To order tickets by phone, call (714) 564-6356 8 a.m. – 3 p.m., Monday through Friday.
Parking: Parking is $2.00 per vehicle.
About Santa Ana College
Santa Ana College (SAC), which turned 100 years old in 2015, serves about 27,000 students each semester at its main campus in Santa Ana. The college prepares students for transfer to four-year institutions and provides invaluable workforce training and customized training for business and industry. In addition, another 11,000 students are served through the college's School of Continuing Education located at Centennial Education Center. Ranked as one of the nation's top two-year colleges awarding associate degrees to Latino and Asian students, the college is also recognized throughout the state for its comprehensive workforce training programs for nurses, firefighters, law enforcement and other medical personnel. SAC is one of two comprehensive colleges under the auspices of the Rancho Santiago Community College District.