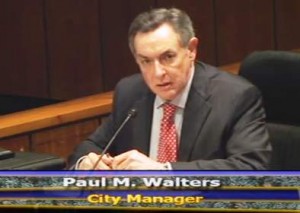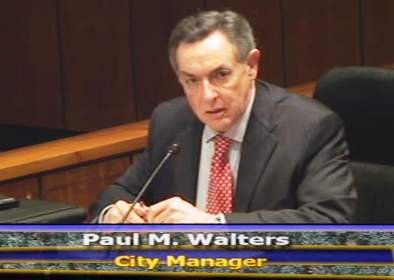 We are almost to the New Year and it is time to take a look back at what happened in Santa Ana in the year 2013.

January, 2013

The year started with a lurch as our City Council seemingly lost their minds and dismissed our City Manager, Paul Walters, who in the previous year had only saved the Council from itself in part by outsourcing the Santa Ana Fire Department to the OC Fire Authority.

There was outrage in the Vietnamese community when the SAPD shot the unarmed Binh Van Nguyen to death.  And a shocking video caught the Santa Ana School Police red-handed.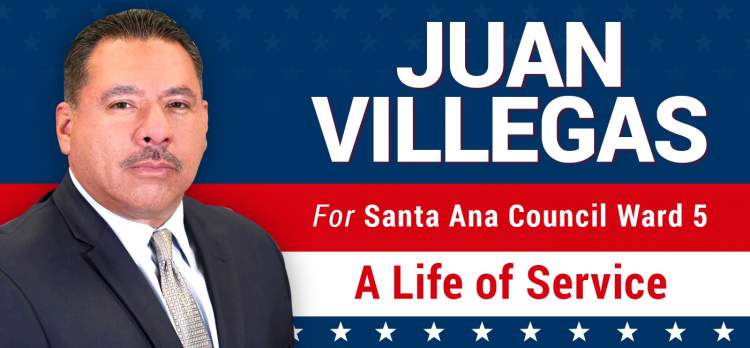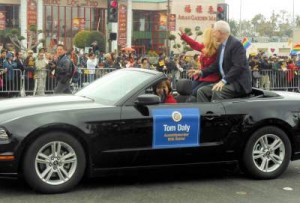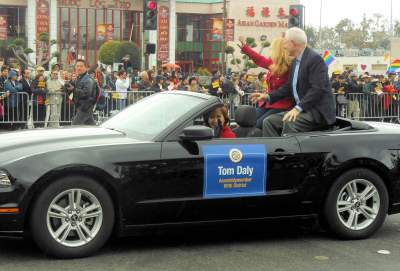 February, 2013
We visited the Tet Parade, where gay activists were in an uproar because the parade organizers, a private organization that funded the parade, refused to allow gay activists to march in the parade.  I did not meet anyone at the parade who was upset by this at all.  The families at the parade were clearly there to see a parade, not to engage in political gimmicks.  Click here to see the pictures I took.
The City Council, having agreed to pay Walters a small fortune, hired a temp city manager who previously had temped in Bell and Stockton.  They paid him a fortune too!
And the OC Board of Supervisors whacked funding for Latino Health Access, which got them all riled up.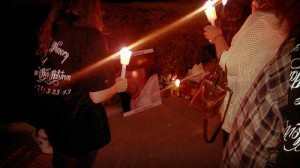 March, 2013
The SAPD shot an unarmed Jason Hallstrom to death on March 15, and a whole bunch of his friends and family weren't happy about it.
SAUSD teachers were forced to complain to the State of California as kids ran amok at Spurgeon Intermediate.
Our Special Carlos Bustamante edition of Political Chismes was a popular post.
We suggested changing our City Councils to Ward Specific elections.
The SAPD shot two suspects after a freeway chase.
And an Irvine man was knifed to death on South Main St.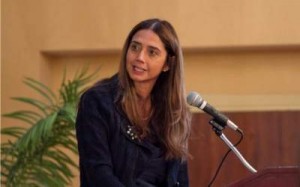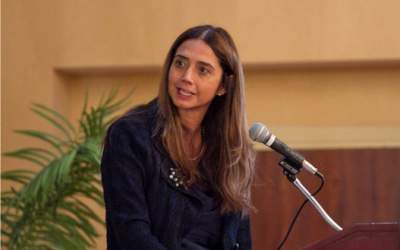 April, 2013
A Santa Ana mom and her kids went missing.
The SAPD and the Feds went after the local medical marijuana dispensaries.
The SAUSD Superintendent, Thelma Melendez de Santa Ana, ran for the hills – opting to retire after the Spurgeon disaster.  And the SAUSD Assistant Superintendent quit too.
Deputy City Manager Jill Arthur found herself in hot water after being promoted by the temp city manager.
Bustamante's wife apparently tired of his shenanigans.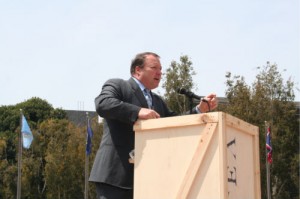 May, 2013
An SAPD officer was involved in a shooting in West Central.
Twenty pervy guys got arrested for trying to hook up with prostitutes on Harbor Blvd.
The Tea Party protested the IRS at the Santa Ana Civic Center.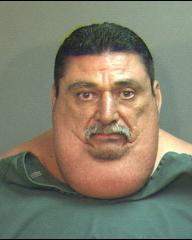 June, 2013
A 425 pound gang banger who grabbed a kid – and sniffed him, was sentenced.
The SAPD arrested four suspects in the shooting of a teen, on Townsend St. And a woman was shot by the SAPD on the same street.
The O.C. Register closed their website off from the public – opting to hide it behind a paywall.
A Santa Ana mom was busted for stealing a former American Idol contestant's phone.
A man got carjacked on Bristol and Segerstrom.
A gym boiler blew up at Valley High School.
The body of a Santa Ana man was found on Brea Canyon Road.
A Santa Ana immigration officer was bribed with egg rolls.
The Santa Ana Problems page on Facebook took off.
And a Santa Ana man was sentenced for raping a teenager who was walking home from In N' Out Burger.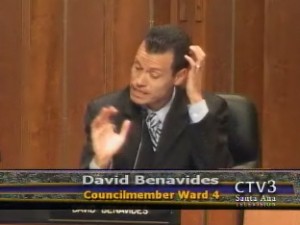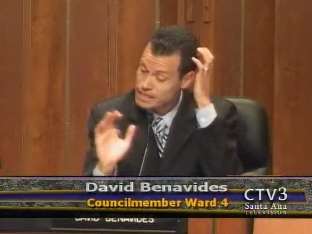 July, 2013
We said goodbye to the SAPD's Strike Force team.
The SAPD shot a homeless man.
Two children were struck by a car on Bristol – and one of them died.
Councilman David Benavides fought to keep bars open until 4 a.m.
Downtown artists honored Benavides.
We looked at Benavides' Council calendar and discovered he is barely representing Ward 4.
Our Public Works Director took a job in El Monte.
And a Santa Ana mom was arrested after abandoning a 4-year-old child who only weighed 18 pounds.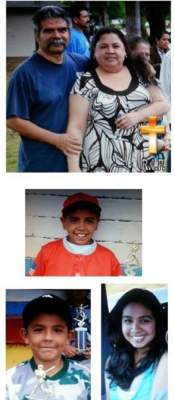 August, 2013
A Santa Ana family lost their mom and dad in a tragic accident.
Two men were killed in a hit and run accident on Cabrillo Park Drive.
Los Angeles Mayor Garcetti hired former SAUSD Superintendent Thelma Melendez de Santa Ana, who was not retired for very long.
The City Council overpaid a new City Manager – and the local media couldn't believe the size of his contract.
We looked at Mayor Miguel Pulido's Council Calendar and discovered our part-time Mayor has a full-time civic schedule.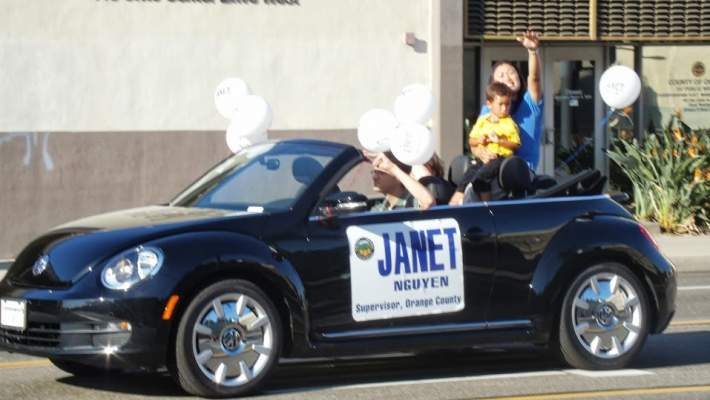 September, 2013
Supervisor Janet Nguyen endangered her child during the Fiestas Patrias Parade.
The authorities went after Santa Ana gangs as they once again cracked down on the Mexican Mafia.
We discovered that the executives at Think Together are being paid a lot.
The SAUSD hired a new Superintendent from Riverside –  and of course they overpaid him.
A Santa Ana teacher was reunited with her kids, who were allegedly kidnapped.
A woman from Arizona murdered her two kids at a Santa Ana motel.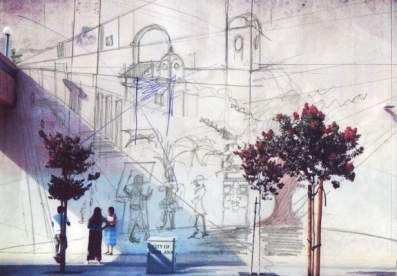 October, 2013
A grandmother and her two grandkids were struck by a pick-up truck being driven by a young man from Segerstrom High School who was taking his brother to middle school.  The grandmother and her 5-year-old grandson died.
The SAUSD's School Board tossed fundamental public school dress codes. Parents and educators were displeased.
The City of Santa Ana canceled the Plaza Santa Ana mural.  The artists community was riven.
We found out that our City Council blew over a million dollars in their effort to get rid of Walters as our City Manager.
The City seized the famed Grande Bakery and El Pollo Norteno, on Grand Ave., via eminent domain.  They were demolished in the Grand Ave. widening project.
We found out exactly how much the SAUSD overpaid their new Superintendent.
We said adios to Jill Arthur.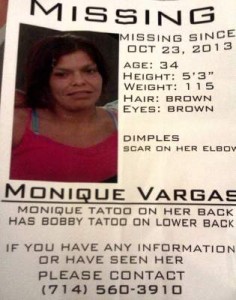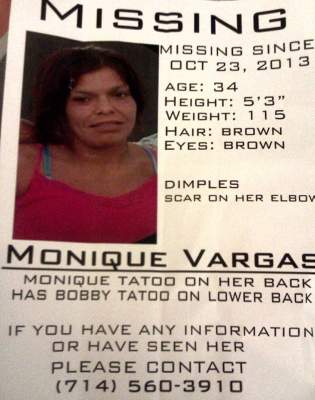 November, 2013
A local family demanded to know why a father died after he argued with his wife.
A woman died after being pushed out or falling out of a pick-up truck.  An Irvine man was later arrested.
Two women went missing in Santa Ana.
Three people were arrested for doing terrible things to a local pot dispensary owner.
Mayor Pulido responded to the latest unfair slam on him by the union-funded Voice of OC.
The SAPD finally started looking for Martha Anaya.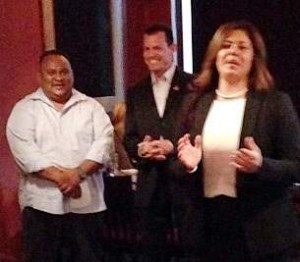 December, 2013
A young woman was robbed, attacked and raped in a parking structure at the MainPlace Mall.  Security videos later led to the arrest of an 18-year-old Anaheim man.
We wondered why more isn't being done to find the three missing women in Santa Ana.
Council Members Michele Martinez, David Benavides and Roman Reyna were caught up in a new corruption scandal.
We took another look at the foul health violation record of many of the hipster eateries in Downtown Santa Ana.
The SAPD investigated the death of a woman found at the intersection of the 5 and 22 Freeways.
We wondered why City Council Members Benavides, Reyna and Martinez knowingly allowed unpermitted early morning workouts at a public parking structure in Downtown Santa Ana.
Breaking – the new owner of the Santora Arts Building covered up a mural without consulting with the artists!  Read about it here.
There you go!  What a year.  Let's hope 2014 is a better one for the people of Santa Ana!