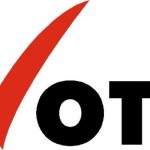 Santa Ana's City Council members voted 5-0 Tuesday in favor of adopting a Sanctuary City resolution that requires the city to strengthen various policies that already exist to further protect undocumented residents, according to the O.C. Register.
Santa Ana's Sanctuary City resolution is rather toothless. The City Council could have made this an ordinance as the resolution is not a law. It is more of a P.R. move.
And if the Santa Ana City Council wants to take this to the next level they could consider letting undocumented immigrants vote in municipal elections. New legislation is in fact being pushed that would give undocumented immigrants the right to vote in New York City's 2017 elections for mayor, comptroller, public advocate, borough president and City Council, according to the New York Post.
San Francisco's voters have already done this. They voted in November for Proposition N, which got 53% of the vote. This measure will allow non-citizen parents to vote in San Francisco school board elections if the person is a parent, legal guardian or legally recognized caregiver of a child living in the city. The non-citizen must be of legal voting age and not in prison or on parole for a felony conviction, according to the L.A. Times.
Noncitizen voting isn't as radical as it might sound. For more than half of U.S. history, from 1776 until the 1920s, noncitizens were widely permitted to participate in elections. "We had 40 states that used to allow it," says Ron Hayduk, an associate professor of political science at San Francisco State University. "Immigrants could vote, not just in local elections," he says. "They could even run for office—and did win office." The hope, Hayduk says, was that immigrants would feel more invested in civic life if they were able to participate in American democracy, according to Bloomberg.
If the undocumented could vote in Santa Ana's City Council elections then they would actually have a say in our civic matters. Currently the City Council is essentially pandering to residents who cannot vote for them.