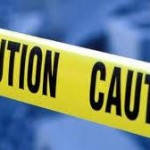 We don't get snow days here in Santa Ana but the students at Pio Pico Elementary got to skip school today after a car crashed into a power pole early this morning, forcing the school to close for the day, according to the O.C. Register.
The single-vehicle crash happened at about 6:30 a.m. at the 6700 block of South Flower Street, according to the SAPD.
Here's what to do if you are involved in a car accident. If you or someone you know has been in an accident contact Sasooness Law Group, APC
Office: 818-922-7700 Cell: 714-912-2520 (text or call) Email: mroyer@saslg.com www.saslawgroup.com
Fortunately the driver of the car was not badly hurt. However Pio Pico Elementary and over one thousand customers of Southern California Edison were suddenly left without electricity.
Because of the crash and the ongoing investigation traffic on South Flower Street between Highland Street and West Bishop Street will remained closed through this afternoon while crews repair the damaged power pole. That work should be done by 5 p.m. according to Southern California Edison.