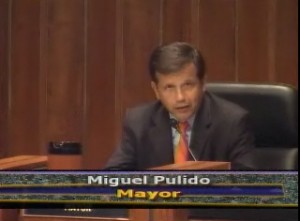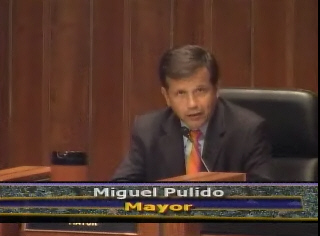 Santa Ana Mayor Miguel Pulido is heading up an effort to resurrect California's controversial redevelopment agencies, working with the public relations firm Forde & Mollrich to solicit donations from cities to fund a ballot initiative that would reverse one of Gov. Jerry Brown's signature policy achievements, according to the Voice of OC.
City contributions would go to a nonprofit setup to draft the Jobs & Economic Development Initiative – termed JEDI – for the November 2014 ballot, which would allow cities to once again capture tax increment revenue, the central component to what was formerly called redevelopment.
Governor Jerry Brown in 2011 pushed to axe some 400 redevelopment agencies across the state, arguing that they diverted much needed tax revenue from schools. Officials with cities dependent on redevelopment reacted with outrage and accusing Sacramento of raiding local revenue streams to solve the state's budget problems.
So far the Cities of Westminster and Costa Mesa have rejected this idea.
Personally I am glad redevelopment is dead.  I suppose you could argue that it did some good things but mostly it handed over public assets to folks who got massive tax breaks in the process.  I would rather see private industry pay their own way.