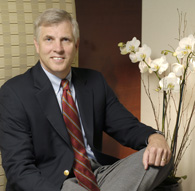 FOR IMMEDIATE RELEASE: June 2, 2011
CONTACT: Rachel Wall, 916.384.9026
High-Speed Rail Authority Board Elects Tom Umberg Chairman
Isn't it time for Santa Ana to have a voice on the O.C. Board of Supervisors?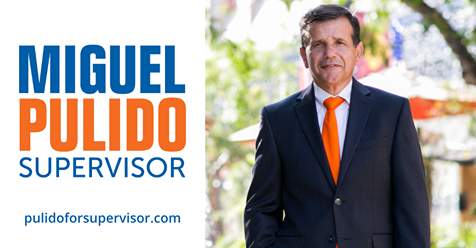 Paid for by Miguel A. Pulido for Supervisor 2020 (ID #1422663)
Spanish high-speed rail experts present construction and operations lessons learned
Did you slip and fall? Find out what your rights are and get a free consultation. Call 888-222-8999. Saslawgroup.com https://www.facebook.com/SasoonessLawGroup/
SACRAMENTO – Today, the California High-Speed Rail Authority Board of Directors elected Thomas J. Umberg of Orange County to be its chairman, replacing Curt Pringle whose term ended after two years. Tom Richards was elected vice chair and former Congresswoman Lynn Schenk was re-elected to a second term as vice chair.
"California's high-speed rail project is a historic undertaking – the coming year is critical as we focus on the initial construction of the statewide system," said Umberg, who was appointed to the Authority Board in 2008 by the Speaker of the Assembly. "I am dedicated to representing the people of the state in guiding the successful implementation of the system envisioned by voters. I'd also like to thank Curt Pringle for his leadership and the long hours he has put in over the last two years as chairman."
The Board policy requires that Board members elect a chair and vice chair from amongst themselves annually. Members are elected to serve one-year terms, and no more than two consecutive terms. Today's election was a unanimous vote of the members present.
Mr. Umberg is an attorney with the law firm of Manatt, Phelps & Phillips, LLP, specializing in federal and state policy and regulatory matters. Earlier in his career, Mr. Umberg was an Assistant U.S. Attorney in Los Angeles and Orange County. As a federal criminal prosecutor, he tried numerous white-collar and civil rights cases. Umberg was appointed Deputy Director of the White House Office of National Drug Control Policy in 1997. He served three terms in the California Legislature, most recently between 2004 and 2006. In the state Assembly, he chaired the Environmental Safety and the Elections and Redistricting Committees.
Mr. Umberg is a colonel in the Army Reserve. During his military career he tried over 50 felony cases in Korea, Italy and the United States. Mr. Umberg was recalled to active duty to serve in Operation Noble Eagle and Operation Enduring Freedom; over a one year period in 2009 and 2010 Umberg participated in High-Speed Rail Authority Board meetings remotely from Camp Eggers in Afghanistan.
Spain's High-Speed Rail Network
The me¬¬¬¬eting also included an informational presentation by representatives of the Spanish Government and executives from the operator, the infrastructure owners and the primary engineering branch.
"We are honored to have in place a Memorandum of Understanding with the Spanish government that ensures we have a free flow of information between our two governments," said newly elected Chairman Umberg. "One of our biggest challenges is that there is no high-speed rail in the United States – which makes it difficult to explain to Americans and Californians what such a system will look like and the benefits it will bring. These agreements by which we borrow from Spain's experiences and expertise are critical to the success of the developing a high-speed rail system in California."
In 2003, the California High-Speed Rail Authority entered into a Cooperative Agreement with The Spanish Ministry of Civil Works "to establish and develop long term cooperation in the field of high-speed rail transportation and to exchange information relative to the planning, technical standards, procurement, funding and operations."
As part of the voluntary exchange of information the Spanish government requested an opportunity to update the Board of Directors on the development of high-speed rail in Spain including the latest advances in planning, engineering, financing and construction practices.
The presentations will be available on the Authority's Web site within the day.
California's High-Speed Train Project
The California High-Speed Rail Authority is developing an 800-mile high-speed train system that will operate at speeds of up to 220 miles per hour, connecting the state's major urban centers, including the Bay Area, Fresno, Los Angeles and San Diego. The first phase of the project, San Francisco to Los Angeles and Anaheim, is projected to cost $43 billion. Initial infrastructure construction will begin in the Central Valley, the backbone of the system, in 2012. The project is being funded through a voter-approved state bond, federal funding awards and public-private partnerships.
# # #
916 324 1541 • www.cahighspeedrail.ca.gov