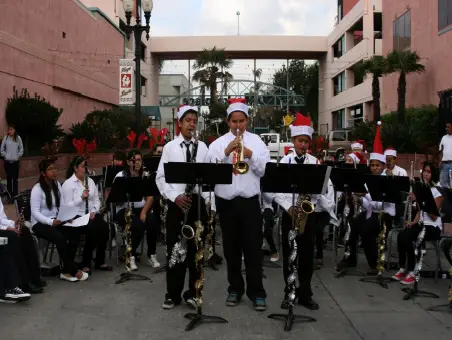 The Cougar Orchestra played this past Christmas on 4th & Spurgeon in Downtown
Spurgeon Intermediate presents The Cougar's Orchestra & Choir, Performing at the Artist Village Promenade Between 2nd & Broadway,  in Santa Ana, on April 24, from 11 am to 12:30 pm.  FREE CONCERT!
For further Info call: Santa Ana Downtown at 714-547-6100 EXT. 203.
Click here to see the event flier.
Ruth Valle
Membership/Outreach Manager
Downtown Incorporated
Direct: 714-644-8371 *Office: 714-547-6100 Ext. 203* Fax: 714-547-6102
WWW.DOWNTOWN-SANTAANA.COM