Twenty new crimes were committed in Santa Ana on Tuesday, July 30, 2013, according to our friends at CrimeMapping.  The crimes included two people being robbed!
Here is our latest Daily Santa Ana Crime Report:
Isn't it time for Santa Ana to have a voice on the O.C. Board of Supervisors?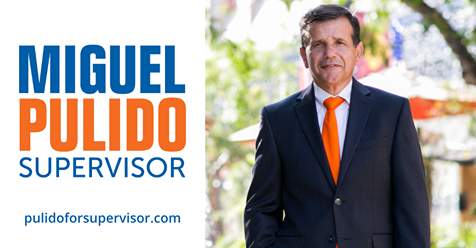 Paid for by Miguel A. Pulido for Supervisor 2020 (ID #1422663)
| | | | | | | |
| --- | --- | --- | --- | --- | --- | --- |
| Type | Description | Case # | Location | Agency | Date | Map It |
| | Burglary/Residential | 2013-21042 | 700 BLOCK S ROSS ST | Santa Ana Police | 7/30/2013 11:59:00 PM | Map It |
| | Vehicle Theft | 2013-21039 | 1800 BLOCK W 18TH ST | Santa Ana Police | 7/30/2013 10:21:00 PM | Map It |
| | Forgery & Frauds | 2013-21037 | 200 BLOCK N HARBOR BL | Santa Ana Police | 7/30/2013 10:04:00 PM | Map It |
| | Misc. Offenses | 2013-21018 | 2000 BLOCK N BUSH ST | Santa Ana Police | 7/30/2013 6:31:00 PM | Map It |
| | Robbery/Person | 2013-21023 | 500 BLOCK W WALNUT ST | Santa Ana Police | 7/30/2013 5:13:00 PM | Map It |
| | Theft From Vehicle | 2013-21019 | 300 BLOCK E BUFFALO AV | Santa Ana Police | 7/30/2013 5:05:00 PM | Map It |
| | Petty Theft | 2013-21015 | 300 BLOCK W 18TH ST | Santa Ana Police | 7/30/2013 4:50:00 PM | Map It |
| | Petty Theft | 2013-21008 | 3600 BLOCK W MCFADDEN AV | Santa Ana Police | 7/30/2013 3:42:00 PM | Map It |
| | Misc. Offenses | 2013-21009 | 900 BLOCK W CAMILE ST | Santa Ana Police | 7/30/2013 3:07:00 PM | Map It |
| | Misc. Offenses | 2013-21001 | 1100 BLOCK W RUSSELL AV | Santa Ana Police | 7/30/2013 2:32:00 PM | Map It |
| | Burglary/Residential | 2013-20997 | 1000 BLOCK N FRENCH ST | Santa Ana Police | 7/30/2013 1:10:00 PM | Map It |
| | Malicious Mischief | 2013-20994 | 400 BLOCK W 4TH ST | Santa Ana Police | 7/30/2013 11:44:00 AM | Map It |
| | Petty Theft | 2013-20980 | 900 BLOCK W EDINGER AV | Santa Ana Police | 7/30/2013 11:22:00 AM | Map It |
| | SAMC Violations | 2013-20982 | E 5TH ST / N PORTER ST | Santa Ana Police | 7/30/2013 9:41:00 AM | Map It |
| | Narcotic Reports | 2013-20971 | 600 BLOCK N ROSS ST | Santa Ana Police | 7/30/2013 9:33:00 AM | Map It |
| | Narcotic Reports | 2013-20972 | 600 BLOCK N ROSS ST | Santa Ana Police | 7/30/2013 9:33:00 AM | Map It |
| | Domestic Violence | 2013-20963 | 1100 BLOCK N HARBOR BL | Santa Ana Police | 7/30/2013 5:59:00 AM | Map It |
| | Robbery/Person | 2013-20955 | 1800 BLOCK N BUSH ST | Santa Ana Police | 7/30/2013 3:40:00 AM | Map It |
| | Narcotic Reports | 2013-20954 | W RUSSELL AV / S PARTON ST | Santa Ana Police | 7/30/2013 1:12:00 AM | Map It |
| | Narcotic Reports | 2013-20950 | 1100 BLOCK W MEMORY LN | Santa Ana Police | 7/30/2013 12:28:00 AM | Map It |