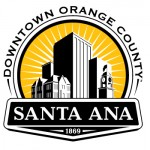 City of Santa Ana, Downtown Orange County
Community Alert: City's Building Code Effectiveness Promotes Safety, Saves Money
SANTA ANA, CA (August 8, 2013) – The Insurance Services Office (ISO), a leading advisor to property and casualty insurance companies, in its latest review gave the City's building code program high marks for adopting and implementing state-of-the-art building codes to protect the safety of people who visit, work or live in Santa Ana.
The recent ISO Rating of 3 was a significant improvement over the 2006 rating of 9. This new rating is attributable to the City's adoption of the latest building codes, together with having highly qualified professionals with special expertise in the Planning and Building Agency. The highest ISO rating is 1, on the 1-10 scale.
"It's not often we can do something that makes people safer and saves them money too, but this ISO Rating does just that," noted Mayor Pro Tem Sal Tinajero.
The ISO, a Verisk Analytics Company, evaluates over 7,000 building departments across the United States in the areas of administration of codes, plan review and field inspection. While insurance companies may use ISO ratings in different ways, a high rating generally helps to maintain lower premiums for property insurance, including insurance for homeowners, businesses and industrial properties.
###