Embattled Ward 3 City Councilman Carlos Bustamante likes to portray himself as an anti-tax crusading small government Republican, but is he?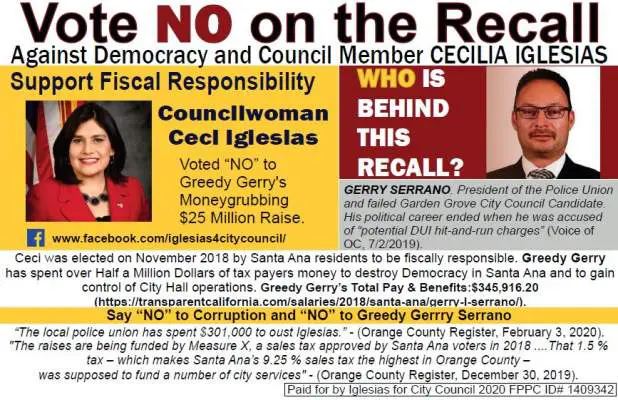 At last evenings Santa Ana City Council meeting Bustamante, who is currently on paid leave from his county job due to sex allegations, played to the crowd of "Usual Suspects" and anti-Chivas NIMBY's by saying that he would fight any attempt to use tax dollars or raising of taxes to help bring Chivas USA to Santa Ana.  A few hours later, at the same meeting, Bustamante sat with a disgusted look on his face as Mayor Pro Tem Claudia Alvarez spoke out against PBID, a tax, which many call unfair and illegal, on downtown business owners.
Isn't it time for Santa Ana to have a voice on the O.C. Board of Supervisors?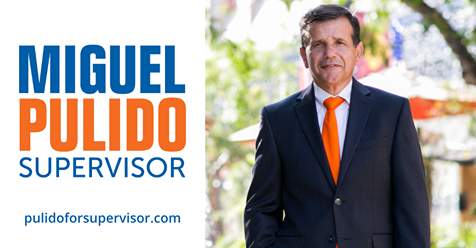 Paid for by Miguel A. Pulido for Supervisor 2020 (ID #1422663)
At the meeting two weeks ago Bustamante spoke about how his father's business was hamstrung and eventually lost because of overtaxation.  The story told by Bustamante in relation to his father's business sounds eerily similar to the stories being told by the downtown business owners in regards to the PBID.  You would think he would be their biggest ally in this fight, right? 
Advertisement
Is your employer a mess? Call Sasooness.
In the state of California for every 5 hours worked an employee must get a 30 minute, uninterrupted lunch break. For every 3 hours worked an employee must get an uninterrupted 10-minute rest break. Working over 8 hours in a day or 40 hours in a week is due overtime. Don't let your employer screw you! Give us a call at 323 746-8099.
En el estado de California por cada 5 horas de trabajo su patrón le debe permitir tener un receso de media hora sin interrupciones. Si trabaja más de 8 horas en un día o más de 40 horas de trabajo en una semana su patrón le debe pagar tiempo y medio. No deje que su patrón abuse de su trabajo. No importa que no tenga papeles. Usted tiene derechos. Llamenos al 323 746-8099.
WRONG!
Bustamante is the most ardent supporter of the PBID on the council.  While he expects us to feel sorry for the economic plight of the city he completely ignores the struggles facing our downtown business owners.  The PBID tax is making  tough economic times even tougher for these small business owners and he could care less.  He is not even willing to listen as his body language and facial expressions demonstrate when any anti-PBID discussion arises.
When protesters, mostly Latino, took to the streets of downtown Santa Ana to protest the PBID and the gentrification of the area Councilman Bustamante implied that they were racists and called them "misguided youth".
Bustamante's callousness is probably do in part to the fact that this tough economy has not hit at the Sharon Road home of the councilman.  The taxpayers are taking good care of him at his County of Orange position to the tune of a $178,277 salary and a $9180 car allowance.  When you add in the compensation he receives from his city council service he is making well over $200,000 a year.  Will his attitude change if and when he loses his cushy job at the county?
So at the end of the day for all his small government and anti-tax rhetoric, Carlos Bustamante is just a hypocrite.  I guess he has more in common with former Governor Arnold Schwarzenegger then we thought.  Carlos should give his old buddy Arnold a call, he may need a place to stay in the not so distant future.