Isn't it time for Santa Ana to have a voice on the O.C. Board of Supervisors?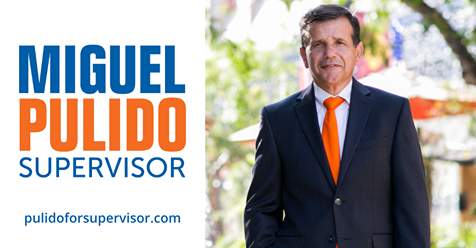 Paid for by Miguel A. Pulido for Supervisor 2020 (ID #1422663)
Courtroom video courtesy of George Collins, Santa Ana Insight TV
Santa Ana Mayor Pro Tem Claudia Alvarez has joined Santa Ana Parks and Rec Commisioner Max Madrid's lawsuit to compel the Santa Ana City Clerk to issue nomination papers to Alvarez, as "a party to the action."
Advertisements
Did you suffer a slip and fall too? Was it at a public place like a store, restaurant, or a sidewalk? Was it someone else's fault?
You deserve compensation! Unsure if you have a case? FREE Consultation! Looking for a second opinion? Give us a call at (323)746-8099!
Si usted sufre un resbalón por la negligencia de otra persona llámenos al (323) 746-8099. Nosotros peleamos por sus derechos. Sigan nuestra pagina.
@Sasooness Law Group. https://www.facebook.com/SasoonessLawGroup/
Adding Alvarez to the lawsuit dispenses with the issue of whether or not Madrid had standing to bring the lawsuit to the court.  Now he does, end of story.
An Ex Parte is scheduled for today, July 25, at 1:30 pm, at the Central Justice Center.  This is likely a meeting between the Judge and Madrid and Alvarez.  They have filed a Petition for Writ, which is a filing that a party makes in order to get a speedy review of an issue.
Madrid and Alvarez are arguing that the Santa Ana City Clerk should issue nomination papers to Alvarez on the grounds that Measure D reset the term limit clock, allowing Alvarez to run again in November.  As we disclosed yesterday, a legal brief filed by the California Secretary of State, Kamala Harris, supports this argument.
If the Judge agrees with Madrid and Alvarez, then you can bet that Alvarez will run again in November, and she will win.  Which means that SAUSD Trustee Roman Reyna will drop out of the race for Ward 5 and likely run for the SAUSD School Board again.
You can look up this case at this link.