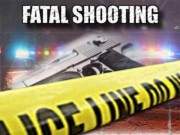 Santa Ana Police Department
Advisory: SAPD Detectives Investigating Homicide 1000 Block West Richland Avenue
On Thursday, September 06, 2018, at 1:18 AM, Santa Ana police officers responded to reports of a shooting with a subject down in the area of W. Richland Avenue and S. Shelton Street. Responding officers discovered a Hispanic male juvenile down in the street at 1000 Block West Richland Avenue.
The male suffered an apparent gunshot wound to his upper body. Orange County Fire Authority paramedics responded to the scene, evaluated the victim, and declared him deceased at 1:28 AM.
Residents in the area reported hearing a single gunshot but did not witness the shooting. Police detained a male adult and female adult who were with the victim at the time of the shooting and located a vehicle nearby, which appears to be involved in the crime. Santa Ana Police Homicide Section detectives are on scene and investigating. The motive of the killing has not been determined.
Anyone with information on the case is asked to call SAPD Homicide Section detectives at (714) 245-8390, or Orange County Crime Stoppers at 1-855-TIP-OCCS. This case may be eligible for the Santa Ana Homicide Reward Program.