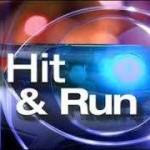 An unidentified woman is in critical condition after she was struck by a hit-and-run driver while she was crossing a street with her husband in Santa Ana on Sunday, according to ABC News.

The crash took place at about 8:30 p.m. near Fairview Street, between Trask Avenue and Garden Grove.
She was rushed to the University of California Irvine Medical Center with head trauma, according to CBS News.
Her husband was not injured in the crash.
The police did not reveal any No details were available on the suspect vehicle. Investigators are searching for any nearby surveillance video.